Double shaft shredders are designed for the primary grinding of raw materials. They are mainly used in recycling lines and waste processing plants. Two-shaft shredders are successfully used to reduce the volume of various large-size waste, such as aerated concrete blocks, silicate blocks (sand-lime), municipal solid waste, organic waste, e-waste, occ waste and others.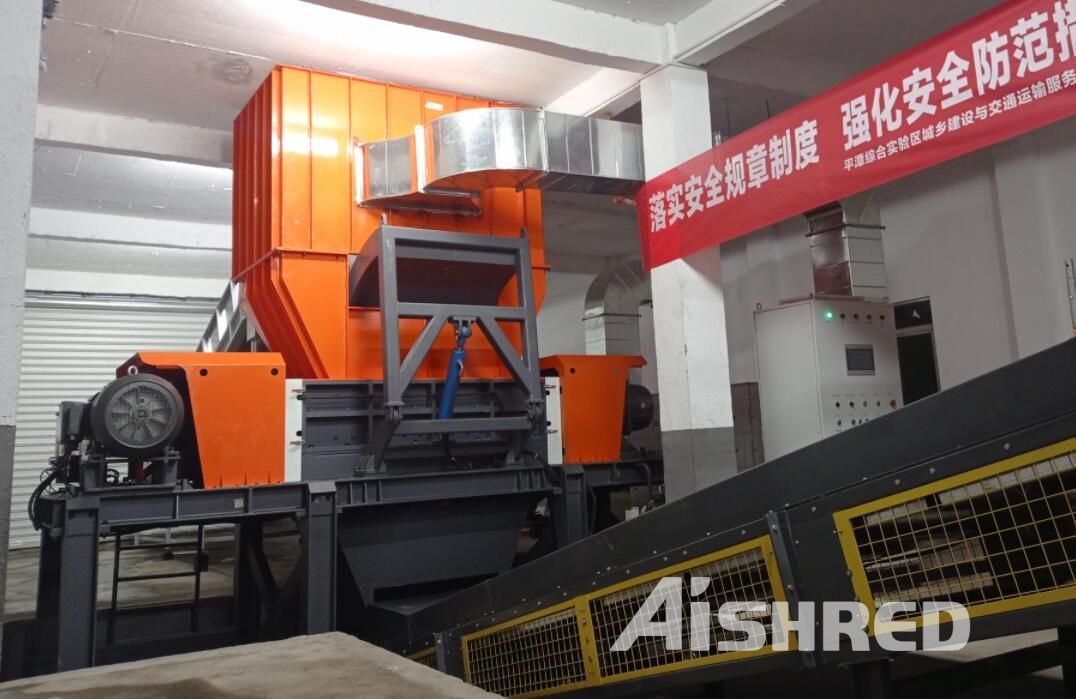 MODERN 2-SHAFT SHREDDERS BY AISHRED
A two-shaft shredder is often used for full recovery of the raw material in production plants or in waste recycling plants.
The double-shaft shredders we offer can be used to perform the most difficult tasks, while ensuring intensive work with low electricity consumption.
Depending on the application, various types of shredders are used. We offer machines of various types, with variable engine power, sizes and total weight. We are able to offer equipment tailored to the individual needs of the client.
Our double-shaft shredders were created using high-quality materials and components. Specially designed devices ensure low operating costs with high efficiency in operation in any industry.
FEATURES OF AISHRED 2-SHAFT SHREDDERS
The manufacturer AIShred focuses on adapting the equipment for its practical use. Features that distinguish AIShred shredders:
excellent performance,
effective shredding of raw materials and bulky waste,
maintenance-free equipment,
the option of adjusting the granulation of the output product,
availability of working elements of various sizes and shapes, adapted to the type and granulation of the shredded raw material,
chamber loading possible with the use of a loader, conveyor or tipper.
use of subassemblies and components only from the top shelf
AIShred double-shaft shredders are a guarantee of failure-free and extremely economical operation.
AIShred is an international company with a global presence, we sell industrial shredders and complete systems worldwide. Contact us now for product catalogue, pricing and delivery terms.