Recently, there are many customers inquiry about biomass shredder from Europe market, let us talk about and introduce the biomass shredding technology today!
The common end uses of biomass shredding can be divided into three categories: 1 Incineration, 2 Papermaking, 3 Fermentation; The use of the terminal determines the discharge size of biomass shredding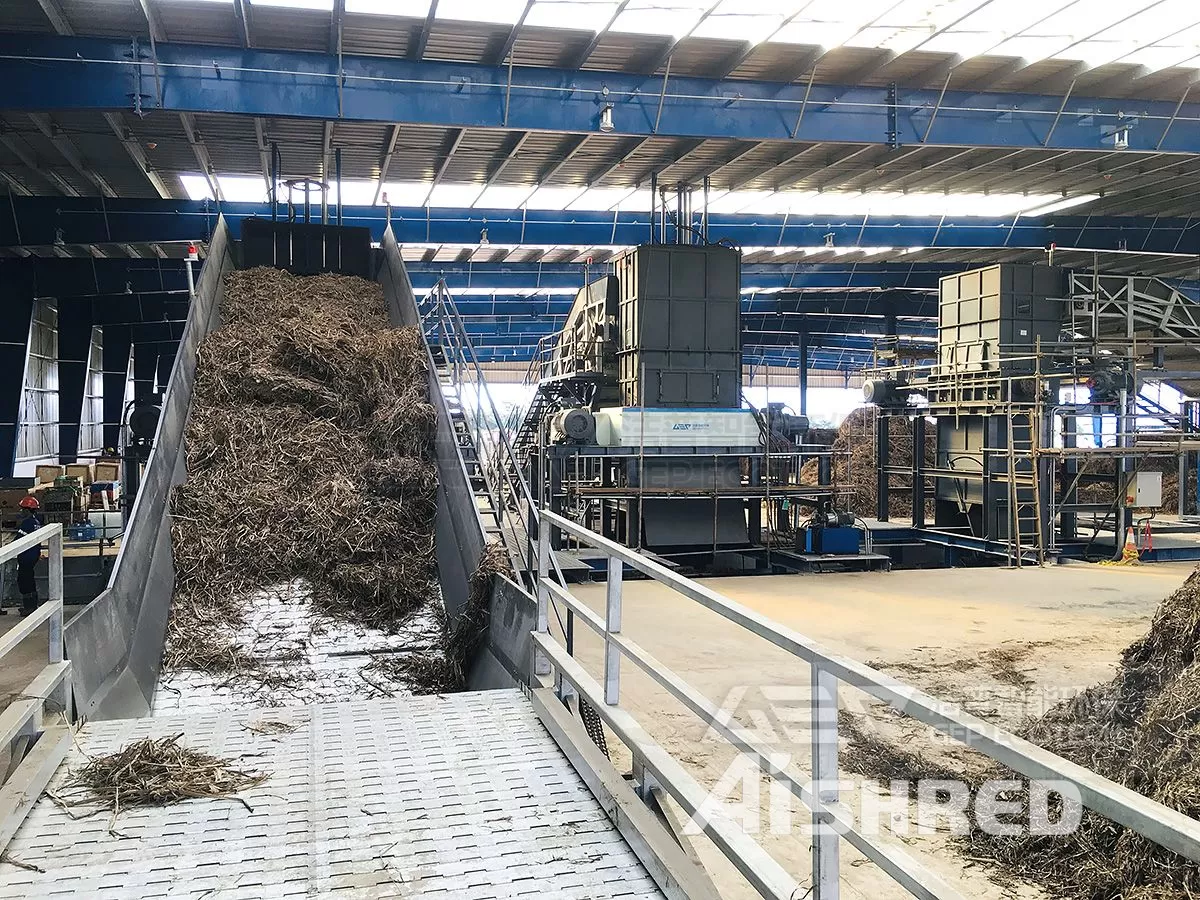 Papermaking and fermentation require that the discharge size is usually about 30mm-50mm, so it generally needs to be crushed to a smaller particle size to meet the subsequent processing requirements. However, as biomass uses more cogeneration, the discharge size of materials does not need to be too strict. In terms of biomass crushing cogeneration, GEP ECOTECH has quite rich experience. According to its case in Northeast China, materials up to 200mm after crushing can be directly used as alternative fuels in incinerators. Then the first consideration for biomass crushing is whether the material belongs to bundles or bulk materials, and the second is the production requirements.
Biomass shredding has high requirements for equipment, because its large output requirements and non-intermittent working hours will inevitably test the ability of the equipment in operation. The GDB biomass shredder developed by GEP ECOTECH enables the equipment to better handle straw in various forms such as large bales, round bales and bulk materials by improving the cutter structure and increasing the equipment capacity. As a whole, it not only has high shredding efficiency and good particle shape, but also can quickly shred biomass raw materials to the required size, and has low energy consumption and low noise, which effectively improves the working environment and reduces the long-term operation cost.