There are many kinds of waste textiles, which are usually divided into: waste fiber, waste cotton shavings, waste cloth, waste fiber and other mixtures of cotton and cloth, waste man-made fiber, waste leather, leather shaving mixtures, etc. These materials have high recycling value. Recently, our company has successfully signed a contract with a customer of a garment factory in Malaysia on the disposal of waste textiles. The main equipment includes GD6 double shaft shear shredder, GSS20 single shaft fine shredder, belt conveyor, iron separator, GI intelligent control system, etc., which are used to make RDF molding fuel and power generation in power plants.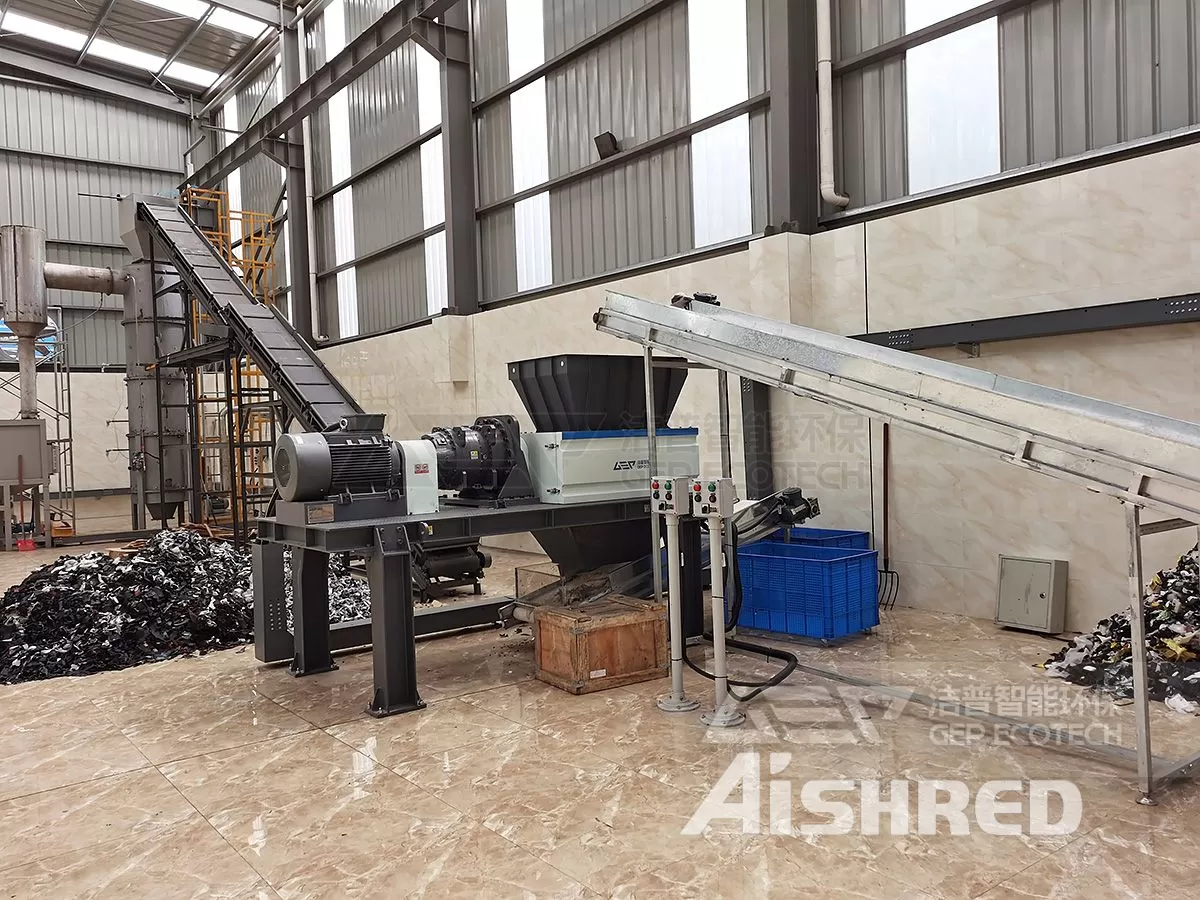 Simplest Recycling Method of Waste Textiles: Energy Recycling
At present, the simplest recycling method of waste textiles is energy recycling, that is, crushing the waste textiles that cannot be reused, mixing them with other crushed solid waste materials to make RDF alternative fuels with high calorific value and low carbon emissions relative to fossil fuels, and burning them for power generation or for cogeneration projects, which can not only reasonably dispose of waste resources, but also promote industrial development, which can be said to kill two birds with one stone.
Main Equipment for Crushing Waste Textiles
It is not so simple to crush waste textiles to the size (±5cm) suitable for making RDF. Most of these materials are soft, and there are high requirements for shredding equipment. As you may know, the necessary equipment for shredding such materials is the double shaft shear shredder. However, in the process of shredding waste textiles with this equipment, we must avoid the phenomenon of "entanglement" of such soft materials. Once entanglement and locking occur, it will waste a lot of energy to repair and it is difficult to ensure the continuity of production. At the same time, simply using the double shaft shear shredder can not crush the waste textile to the normal size. At this time, we need to use the single shaft shredder to cooperate.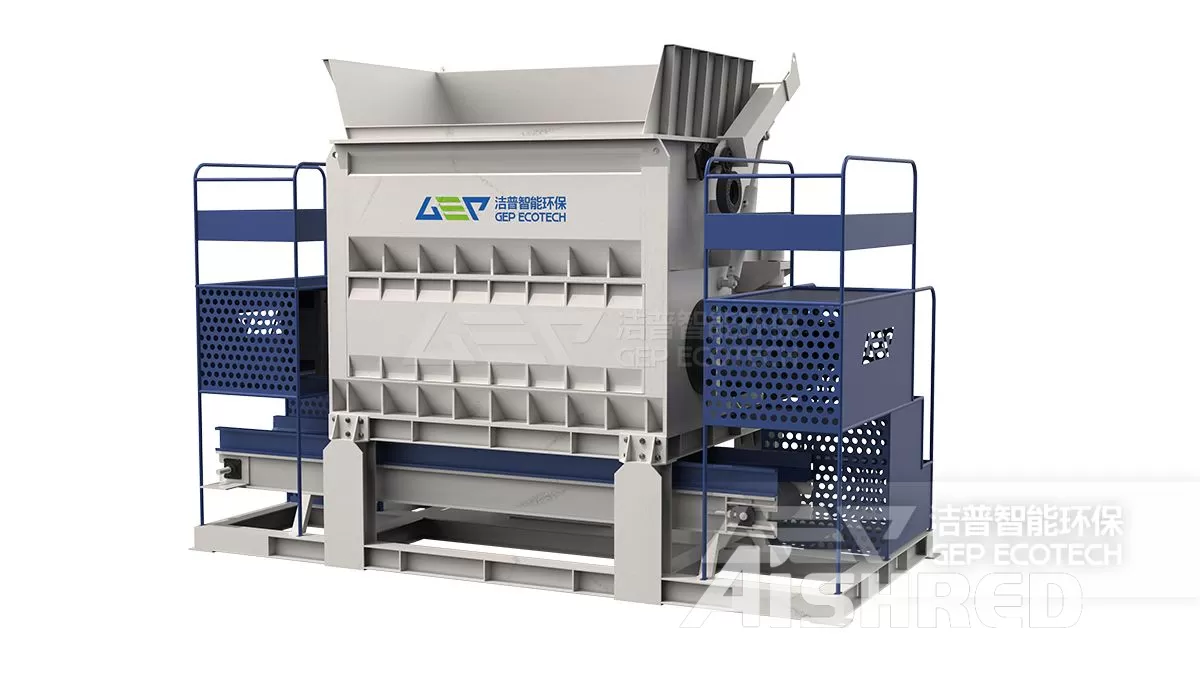 GEP ECOTECH has been focusing on the manufacturing field of solid waste shredding equipment for many years. The main equipment (double shaft shear shredder) uses an anti-winding fixed cutter design internally, which can effectively prevent the phenomenon of soft materials wrapping around the shaft and locking, and effectively ensure the continuous operation of the equipment. Similarly, the single shaft fine shredder independently developed and produced by GEP ECOTECH is equipped with a blanking screen that can flexibly change the size of the screen hole. If the size is still unqualified after shredding, the material will be rolled and crushed again in the shredding chamber until it reaches the required size.
RDF made from waste textiles has a good market prospect. Through years of technological breakthroughs and market control, GEP ECOTECH has the ability to provide advanced equipment and perfect scheme design for different customers.