The waste tire resource recovery and reuse project can centrally dispose the waste tires, reduce pollution, and promote the high value-added utilization of waste tire resources. Its production, processing and reuse has far-reaching social significance and economic benefits, which can meet the market demand both at home and abroad. Recently, a customer in Kuwait purchased a complete set of waste tire disposal production line equipment from our company for rubber milling to make a rubber runway.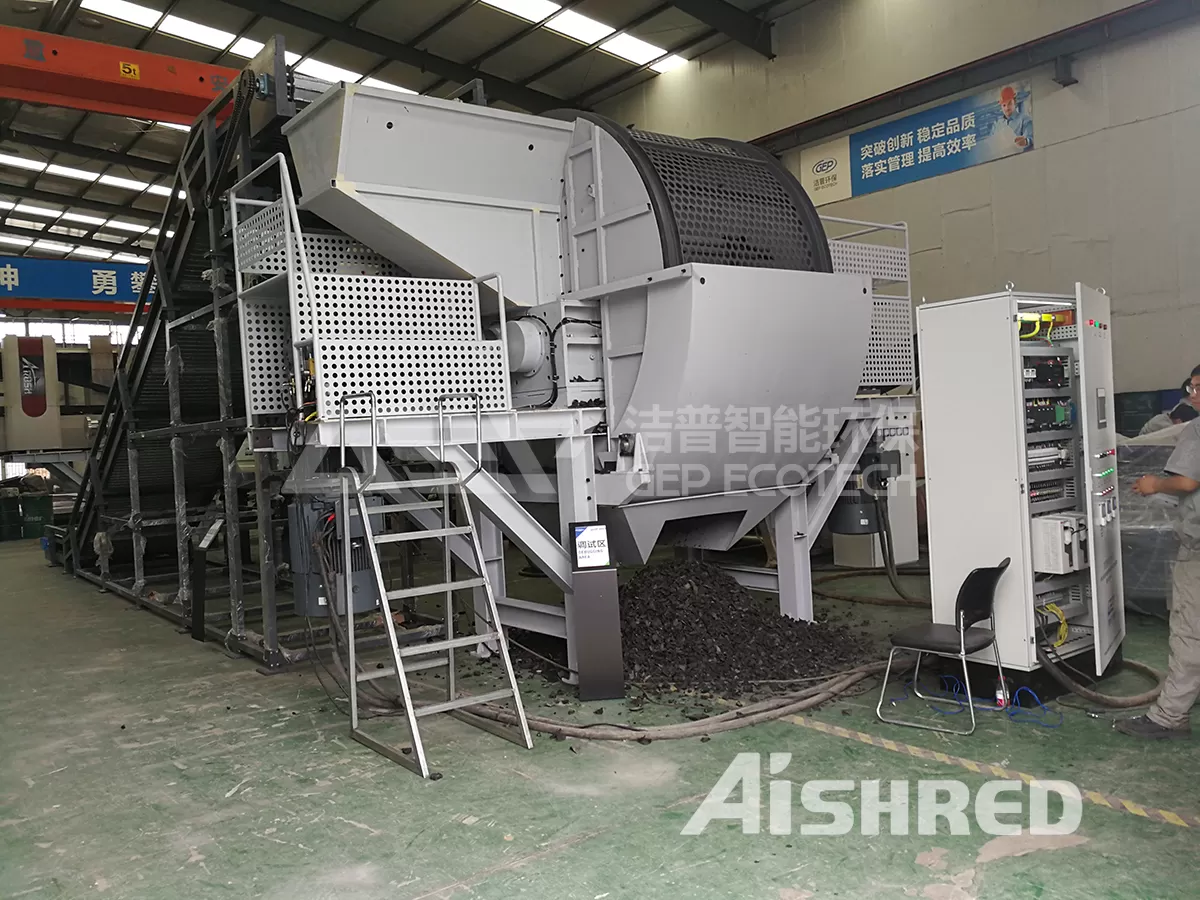 This set of equipment mainly uses a steel wire drawing machine to remove the thick steel wire in the tires, and then the metal chain conveyor will transport the drawn tire to the tire crusher. The capillary steel wires will be removed from the broken waste tires through the steel wire separator, and use a separator to separate the steel wires. The removed steel wires can be used as a part of the profit source. The treated tires can be recycled as required. The whole production line is equipped with a pulse type dust collector, which not only meets the requirements of environmental protection, but also greatly improves the pollution problems such as dust dispersion in the working environment. The whole production line is equipped with an intelligent control system, which can automatically and intelligently complete some series of operations, greatly reducing the input of labor costs.
GEP ECOTECH focuses on the R&D, production, sales and service of solid waste crushing equipment, who has strong processing strength and has many waste tire treatment sites all around the world, such as Thailand, Macao(China), France, Australia, etc. If you want to know more about the solutions for waste tire treatment, please feel free to contact GEP ECOTECH at any time.