Wind power is a clean energy source and people love it (although the energy is very unstable, but people have come up with good solutions), but what to do with the scrapped wind turbine blades is a headache.
It has been recognized that it is not a good way to send end-of-life wind blades to the landfill, because they take up a lot of space and their main component is fiberglass they are particularly difficult to decompose under natural conditions.
Now, we can stop doing that. Using GEP ECOTECH's industrial waste shredder, wind blades are shredded, which can be used as raw materials for recycled products, or added to cement clinker to increase cement strength.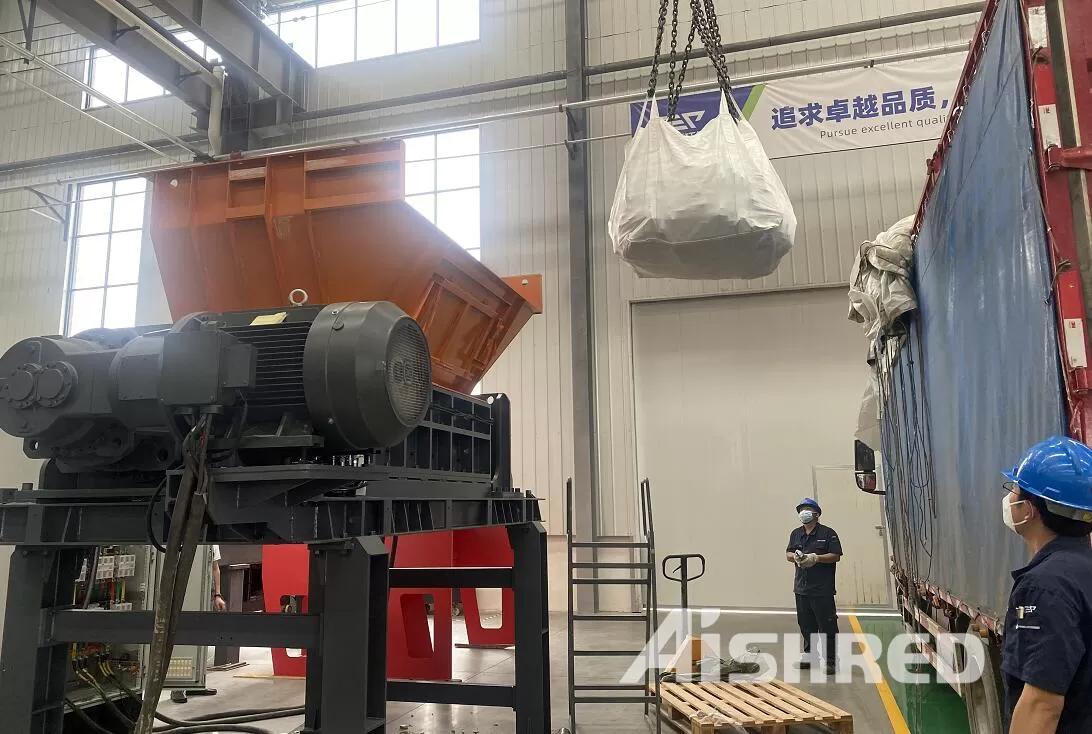 GEP ECOTECH has different models and specifications of industrial shredders, and can design special blades according to your material characteristics and input and output requirements. We also provide conveying, sorting, packing and other equipment, which can help you build a high-efficiency industrial waste shredding/recycling production line.
If you are also looking for wind blades or other FRP shredder machine, please drop me a message and I will provide you with more information, including case reference, machine specifications, prices, videos and more.