Glass-fibre-reinforced plastic(GFRP or FRP) contains glass as a reinforcing component of the polymer matrix. Glass-fibre-reinforced plastic has a relatively high density and medium weight. It used in many products such as wind turbines. The GFRP does not decompose in landfill sites and cannot be burned either, as the fine fibres clog up incinerator filters.
How to Recycling Glass-fibre-reinforced Plastic
The GFRP waste can be reduction to a small size and mixed with paper production residue generated when waste paper is recycled. The mixture is turned into a fine granulate that makes an ideal additive for cement production.
Glass-fibre-reinforced Plastic Shredding Machine
In the process of recycling glass fibers, one of the most important processes is to reduce them into small particles, so a huge shredder is required to complete this task.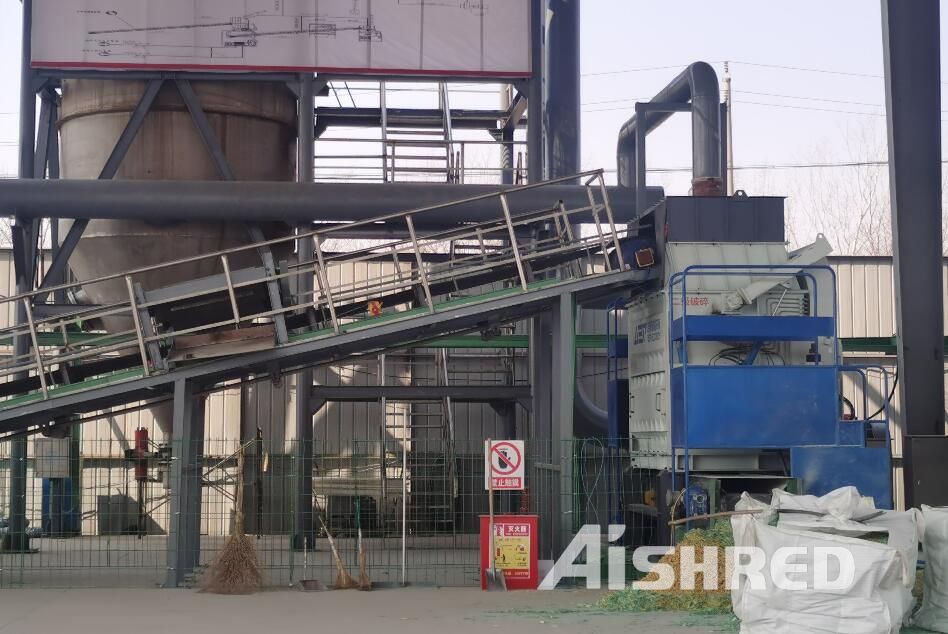 GEP ECOTECH offers multi-Stage industrial shredder that can process your GFRP, FRP or other materiales.