Construction waste recycling plant for sale in Southeast Asia, the recycling plant can be customized according to the needs of customers, and can be designed in different capacity, adopted for different materials contains.
After sorting, removing or crushing, many wastes in construction waste can be reused as regeneration, mainly including:
The coarse and fine aggregates produced from waste building concrete and waste bricks can be used to produce concrete and mortar of corresponding strength grade or to prepare building materials products such as blocks, wall panels, floor tiles, etc. The coarse and fine aggregates can also be used for the base course of highway pavement after adding solidified materials.
The waste bricks and tiles can be used to produce recycled bricks, blocks, wall panels, floor tiles and other building materials.
The muck can be used for road construction, pile foundation filling, foundation, etc.
For the waste wood construction waste, the wood that has not been obviously damaged can be directly reused for building reconstruction, and the seriously damaged wood components can be used as raw materials for wood recycled boards or paper-making.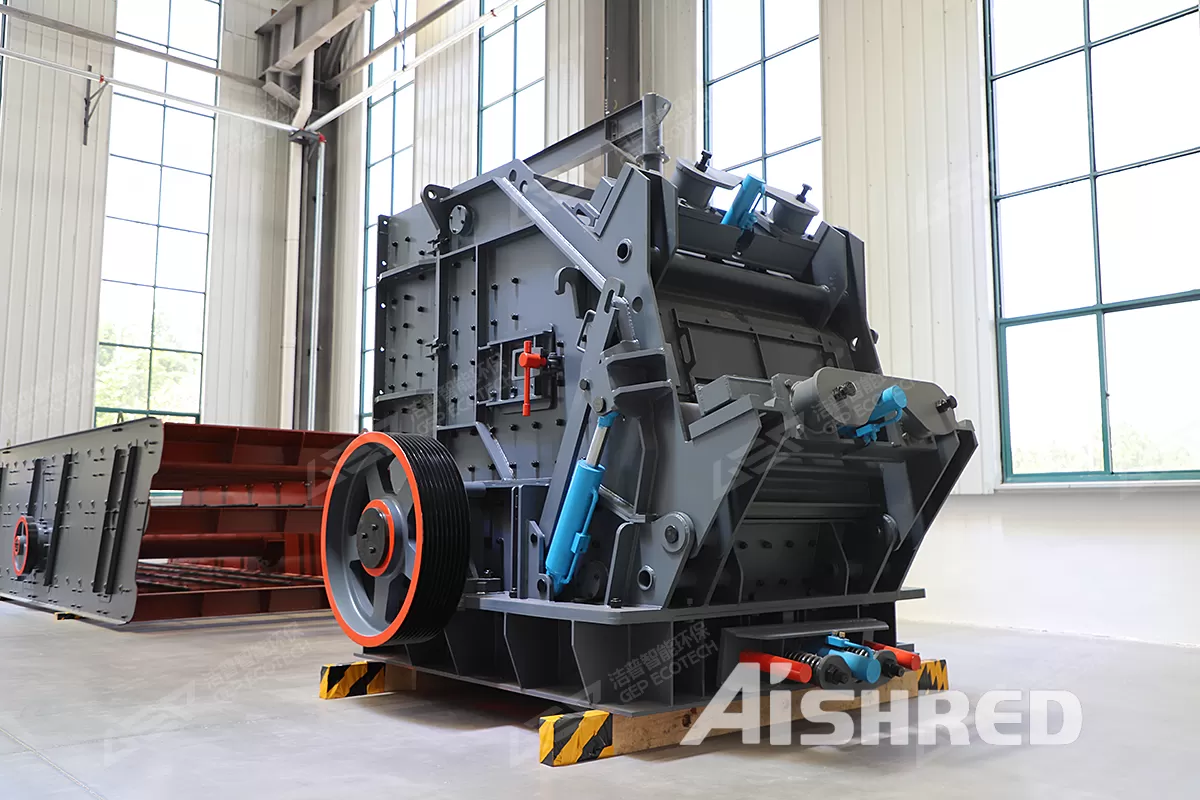 The main equipment in construction waste recycling plant including:
Shearing shreddder, jaw crusher, impact crusher, cone crusher, vibrating screen, feeder, roller screen, etc. can be found on this website.
AIshred provides a complete set of specially optimized equipment and overall solutions for construction waste treatment projects. Welcome to inquire.