Bioenergy is energy obtained by using biomass as a fuel, and is an alternative energy that can be used as a material of biological resources. Biomass used as an energy source is an organic matter that stores sunlight in the form of chemical energy, which uses wood, wood waste, straw, manure, sugar cane, and other by-products from various agricultural processes as fuel.
Bio energy utilization refers to technologies such as chemical, biological, and combustion engineering that use biomass directly or in the form of liquid, gas, solid fuel, or electrical and thermal energy through bio-chemical and physical conversion processes.
Industrial shredder is a necessary pretreatment equipment for large-scale utilization of bioenergy. It efficiently and quickly chops biomass materials into small sizes, which helps to improve the efficiency of subsequent processing. For example, in a biomass power plant, an automated industrial shredding system can continuously supply fuel and shred biomass into the required size, which can improve combustion efficiency and reduce harmful gas emissions.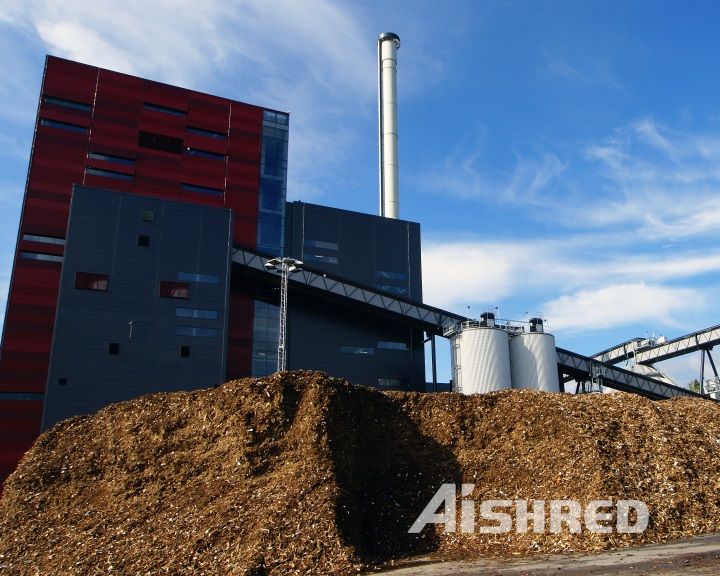 GEP ECOTECH offers various types and sizes of industrial shredders for bioenergy utilization, which can process solid waste from logs to garden waste, crop straw, and animal residues. Our shredding equipment at different stages can ensure that the shredding needs of all projects are met. We design customized shredding solutions according to final size and production capacity requirements, especially for biomass power plant projects.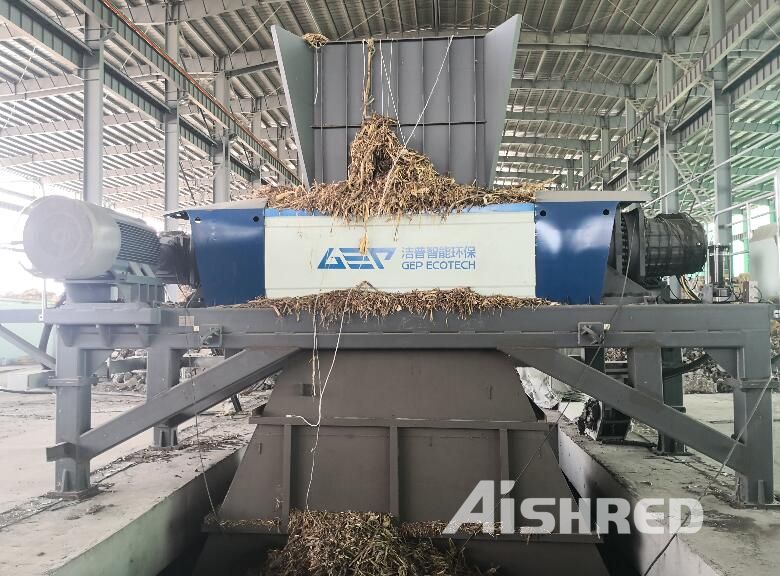 As shown in the picture above, we provided 8 sets of shredding plants for pretreatment of crop straw for a biomass power station group in Northeast China, ensuring that these power plants provide stable power.
GEP ECOTECH provides solid waste reduction equipment and complete solutions, contact us now for more information.