The GD Series double shaft shredder represents the perfect machine for the volumetric reduction of end-of-life tires and the production of alternative fuels. It can handle both car and truck tires, up to a diameter of 120 cm, and some types of industrial and agricultural tires.
The winning feature of this shredder is that it is a low speed machine.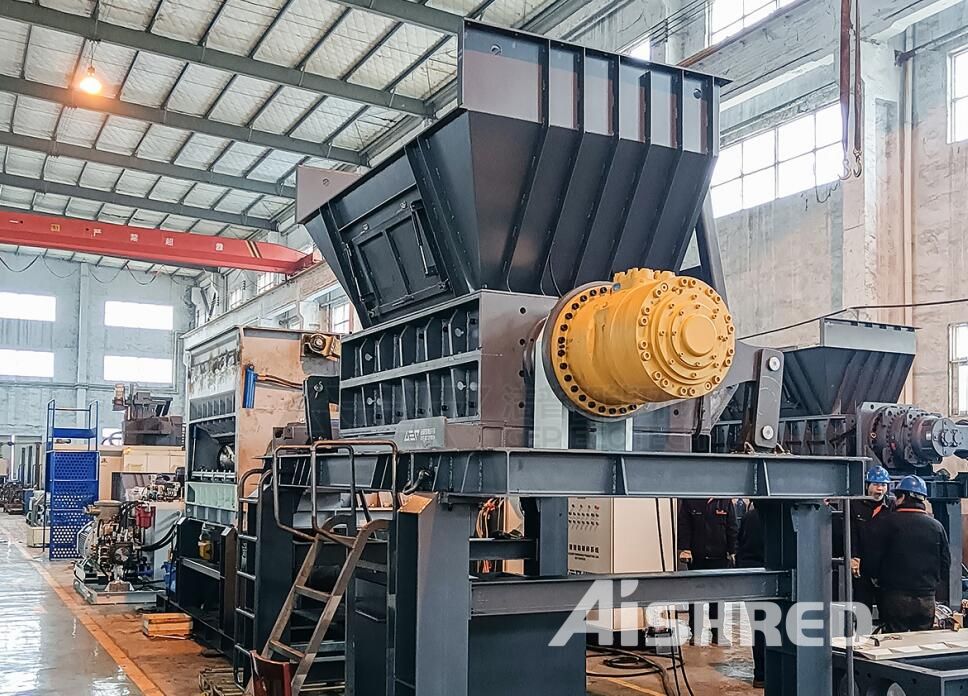 It consists of two shafts with opposite rotation, independent of each other. The cut takes place thanks to the action of the rotating blades on the fixed blades which are installed on a crosspiece placed between the two shafts. The rotating blades and fixed blades are interchangeable and resharpenable.
The distance between them is also adjustable to always have a clean cut. The machine can be equipped with a screening grid that allows to obtain a product of defined dimensions, suitable for use as a Alternative Fuels(RDF, SRF, TDF, etc).