Construction waste disposal can greatly reduce the cost of construction waste stacking, but also help to protect the environment, which is of great significance. AIShred is a national high-tech enterprise focusing on the R & D, production, sales and service of intelligent, environmental protection technologies and solid waste recycling equipment. AIShred has always been committed to the sustainable development of green technology and the recycling of solid waste. At the end of June of 2022, our company came to an order with an Russian customers for our GEC series jaw crusher equipment for the treatment of 100t/h construction waste. At present, we are preparing for the goods.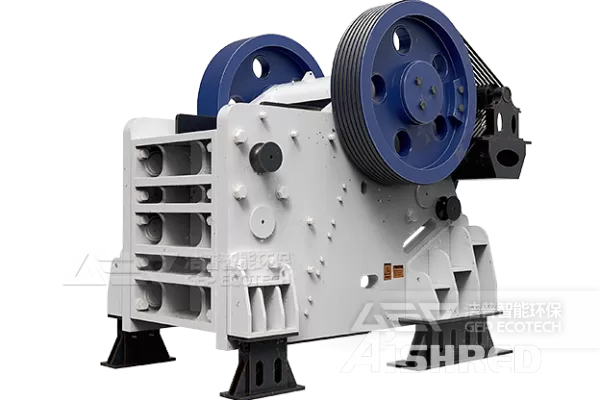 Overview of Construction Waste Disposal Equipment
Our construction waste disposal equipment mainly includes GEY series hydraulic cone crusher, GEC series jaw crusher, GEF series impact crusher, GEV series sand making machine and relevant auxiliaries.
The GEC series jaw crusher purchased by the customer is a special treatment equipment for crushing hard materials such as bricks, tiles and stones in construction waste. The crushed materials have uniform particle size, which is convenient for the promotion of subsequent processes. The equipment is mainly composed of frame part, eccentric shaft rotating part, crushing chamber working part, safety device, discharge port adjusting device, etc. it has the characteristics of large crushing ratio, high bearing capacity, strong wear resistance, large crushing capacity and high crushing efficiency. Over the past decade, AIShred has accumulated a wealth of construction waste disposal technology and experience, with mature equipment and technology, durability and excellent quality, which has won the favor of many customers.
Economic Benefits of Construction Waste Disposal
Now, we produce a large amount of construction waste every year. Landfilled treatment allows many valuable materials to enter the landfill. After treatment, most of the construction waste can still be recycled in some way.
Glass-used for different purposes, including the manufacture of concrete and insulating materials;
Wood-mainly recycled for energy generation;
Brick, concrete and stone-these materials are crushed and used to produce new asphalt and concrete;
Metals-recycling metals is more energy efficient than making new metals from raw materials.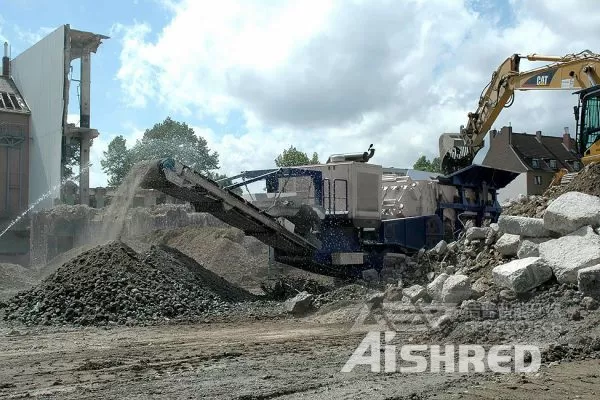 Construction waste disposal is of great significance and worth encouraging and promoting. AIShred can provide a complete set of construction waste disposal schemes and equipment in Russia. If you have a need for construction waste disposal, please feel free to consult us!