Waste sorting plants are industrial plants that treat industrial and consumer solid waste (both mixed and collected separately) in order to extract useful and valuable materials for sale, or further processing(for example, as fuel or for biological treatment). Waste sorting plants are replacing labor with machines because it can improve work efficiency and reduce costs.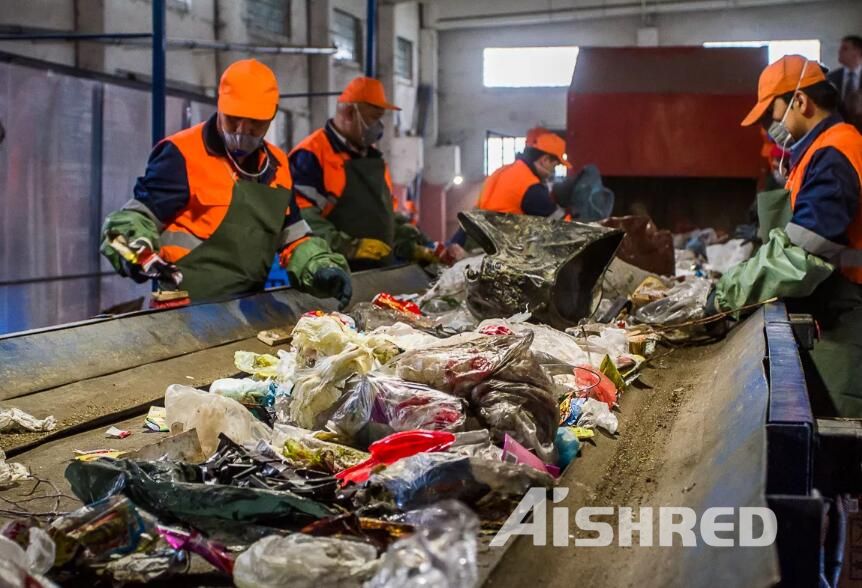 Municipal solid waste sorting plants are designed for the treatment of waste from the residential, commercial and industrial sectors. Contamination levels can be high and some components require special handling. The main sorting operations include screening, magnetic separation and manual sorting. The optical sorting not used because the raw material is usually "dirty". In the mixed waste stream, residues make up approximately 85% of the incoming mixed solid waste. A significant proportion of the residues consists of combustible and biodegradable materials.
"Dirty" waste sorting plants are also used to obtain product for composting. However, this compost is of poor quality and this limits the potential market for the product.
Equipment used in Waste Sorting Plants
The range of equipment used in waste sorting plants include conveyors (mainly belt conveyors), shredders, crushers, magnetic separators, screens and compactors (eg baling presses) are also often used. The rolling stock typically includes front loaders, forklifts and trucks.
Waste Sorting Plant for Sale
GEP ECOTECH designs and manufactures handling systems for complete waste sorting plants. They are machines that individually or as a whole are used for the selection coming from the separate collection of different types of materials, such as various kinds of metals, colored plastic etc. These plants can process waste from different sectors such as food, pharmaceutical, urban waste, agriculture up to storage of goods. We have a wide range of machinery to adapt to the needs in terms of waste handling.