It is undeniable that there are several good industrial shredder manufacturers in the United States and Canada. For some beginners, purchasing from the local area eliminates a series of procedures such as customs clearance, saving time and worry. However, many people still choose to buy from China. Chinese shredders have the same or even higher quality than American products, but the price (product and wearing parts) is much lower.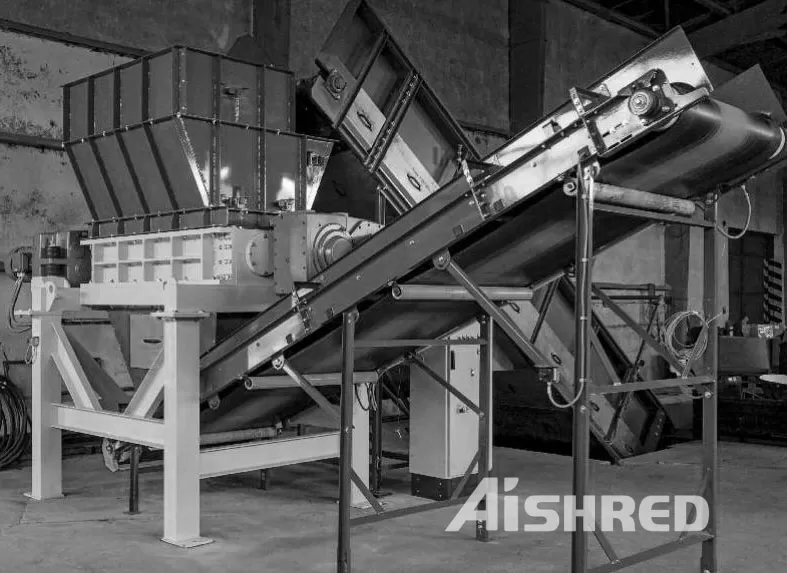 GEP ECOTECH has already exported its shredders to the United States, in addition, many customers in developed and developing countries have used its machine. if you need, we will be happy to send you some case references of our shredders.
Our GD series twin-shaft shredders that outperform competitors in its quality and durability. We provide necessary documentations, witnessed test, spare parts, maintenance and after-sale services.
Our single-shaft shredders are effective for processing recyclable waste. Particle size can be adjusted by switching screen to shred into wanted size.
Our four-shaft shredders are designed to handle e-waste, bulky waste, medical waste, hazardous waste, etc. It has greater shear force and is used in many waste management centers and recycling plants.
GEP ECOTECH's range of industrial shredders has many variants based on single-, dual- and quad-shaft shredders for better handling of various solid materials, which ensures that GEP ECOTECH's shredders are suitable for all waste processing , recycling and destruction needs.
For a quote and more information, please contact us at info@aishred.com, view GEP ECOTECH industrial solutions please visit https://www.aishred.com/application/.