RDF technology is the world's umbrella term for solid waste treatment technologies for small and medium-sized cities with a capacity of 400 to 1,200 tonnes of domestic waste per day. RDF can solve the perplexity of cities with long-standing waste enclosures and is a new technology to replace outdated landfills that pollute air, groundwater and crops. Wood can be found everywhere in life and is obtained in various ways, such as logs, paper mill trimmings, waste and bulky waste(sofas, tables, chairs and benches, etc.). Wood itself has a high recycling value, and with the prevalence of RDF technology today, the recycling and use of wood is becoming increasingly popular.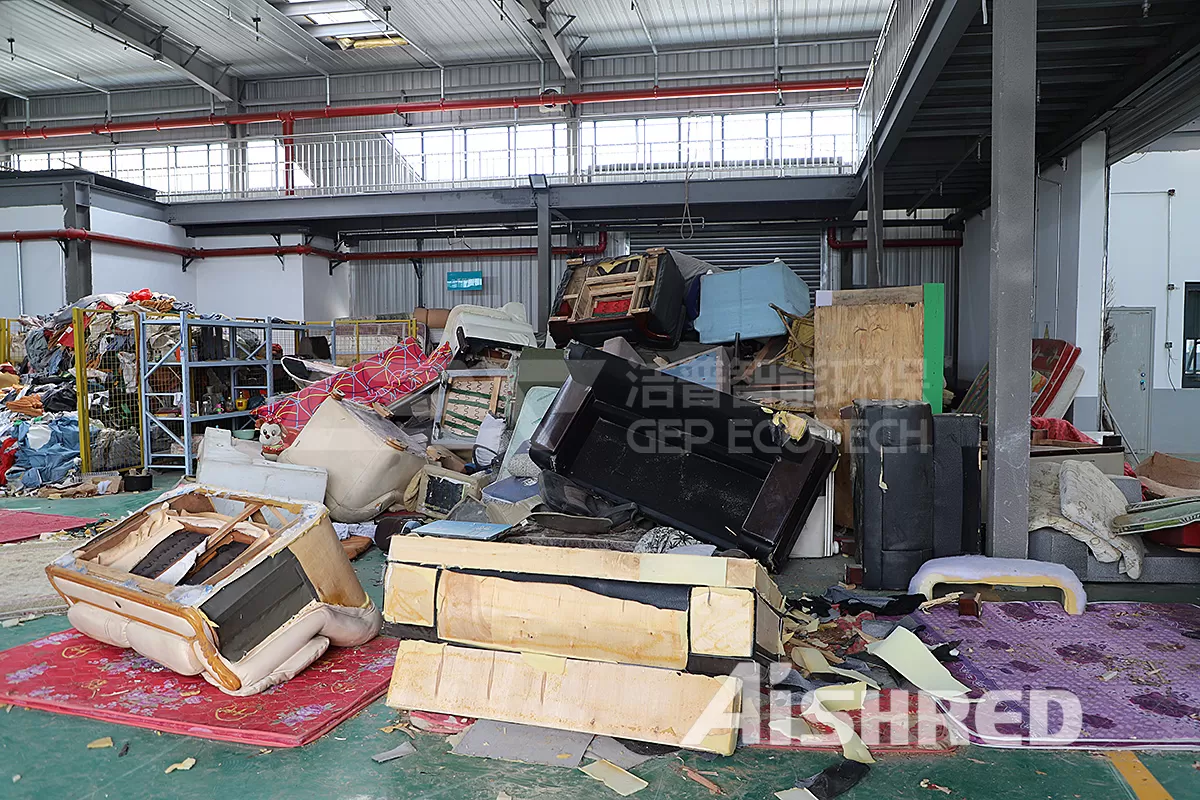 The wood itself has a high calorific value and for the wood RDF forming process, a low speed high torque double-shaft shredder (used as pre-shredding) + chipper + wood shredder + pelletizer (forming machine) is generally used. With some auxiliary equipment such as: chain conveyor, iron remover, negative pressure dust collector, etc.
Please feel free to contact us if you also have a need in this area. You will be contacted by a dedicated sales manager who will tailor-make a solution to your specific situation.