There are a lot of inquiries from countries all over the world about the price of our shredder or shredding system, some of which are as simple as "I plan to build a tire shredding plant, how much it will cost me?". Frankly, this is a difficult question to answer, like when someone goes shopping for a car and asks "I want to buy a car, how much is it?". I believe the answer has no any reference value for you.
Purchasing a industrial shredder or setting up a industrial shredding system is a much more complicated process than buying a car. What you need is not just a machine, but a complex system that can operate smoothly and continuously, and there are even many Questions should be considered, like what is the total power consumption, how much floor space is required, how to design the layout, what is the disposal cost per ton, etc.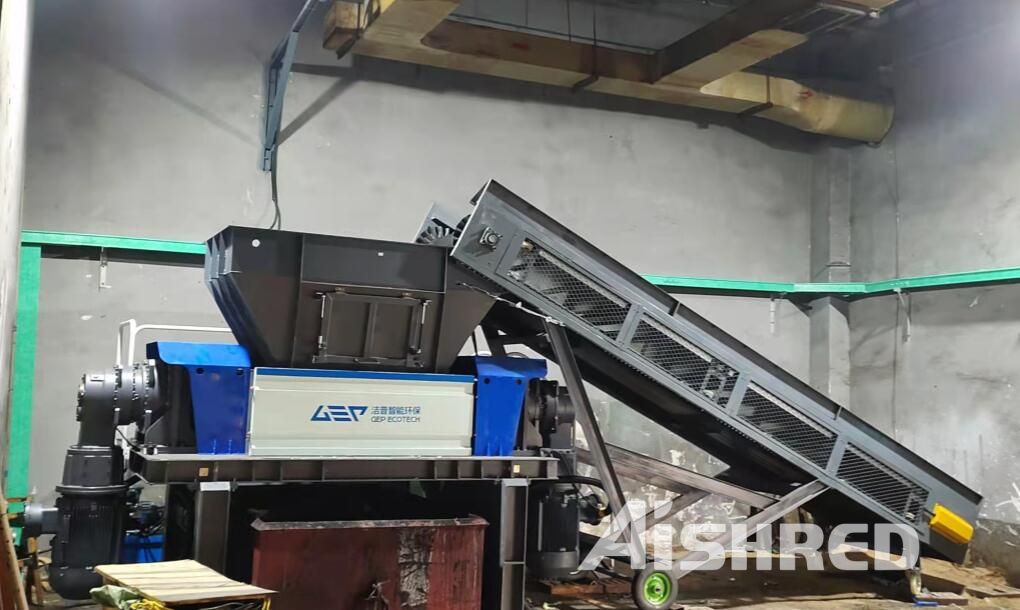 The good news is that we are experts in this industry and can give many professional supports for you. Leave your requirements (including necessary self-introduction, project information, specific requirements, etc.), you can get a lot of information about the market and equipment from our managers, at the same time, if necessary, our engineers will design the site according to the requirements. This may involve multiple communications and clarifications. After everything is negotiated, you will get a detailed quotation list.
Who is GEP ECOTECH
GEP ECOTECH is affiliated to GEP Ecotech, located in Zhengzhou, Henan, the birthplace of Shaolin Kung Fu. GEP Ecotech is the largest solid waste disposal equipment manufacturer in the central and northern regions of China. The main product lines include shredders, crushers, separation equipment, conveying equipment, etc. Our equipment is usually exported to all over the world through Tianjin Port, Qingdao Port or Shanghai Port, and also transport to Central Asia and Europe throug China-Europe trains.
How to Contact GEP ECOTECH
We provide many ways to contact us, you can directly leave a message here, or send us an email, online chat and whatsapp calls are also supported. We work in East Eighth District from 9:00 am to 6:00 pm, and will reply you within one working day.