Food waste is the waste generated by residents in their daily lives and in food processing, catering services and unit feeding activities, including discarded leaves, leftovers, leftover rice, fruit peels, egg shells, tea dregs and bones, etc. Its main sources are household kitchens, restaurants, hotels, canteens, markets and other industries related to food processing.
Food waste contains very high levels of moisture and organic matter, which can easily spoil and produce bad odours. After proper treatment and processing, it can be transformed into a new resource. The high organic matter content makes it possible to use it as fertiliser and feed after rigorous treatment, or to produce biogas for fuel or electricity generation, while the oil and grease fraction can be used to prepare biofuels.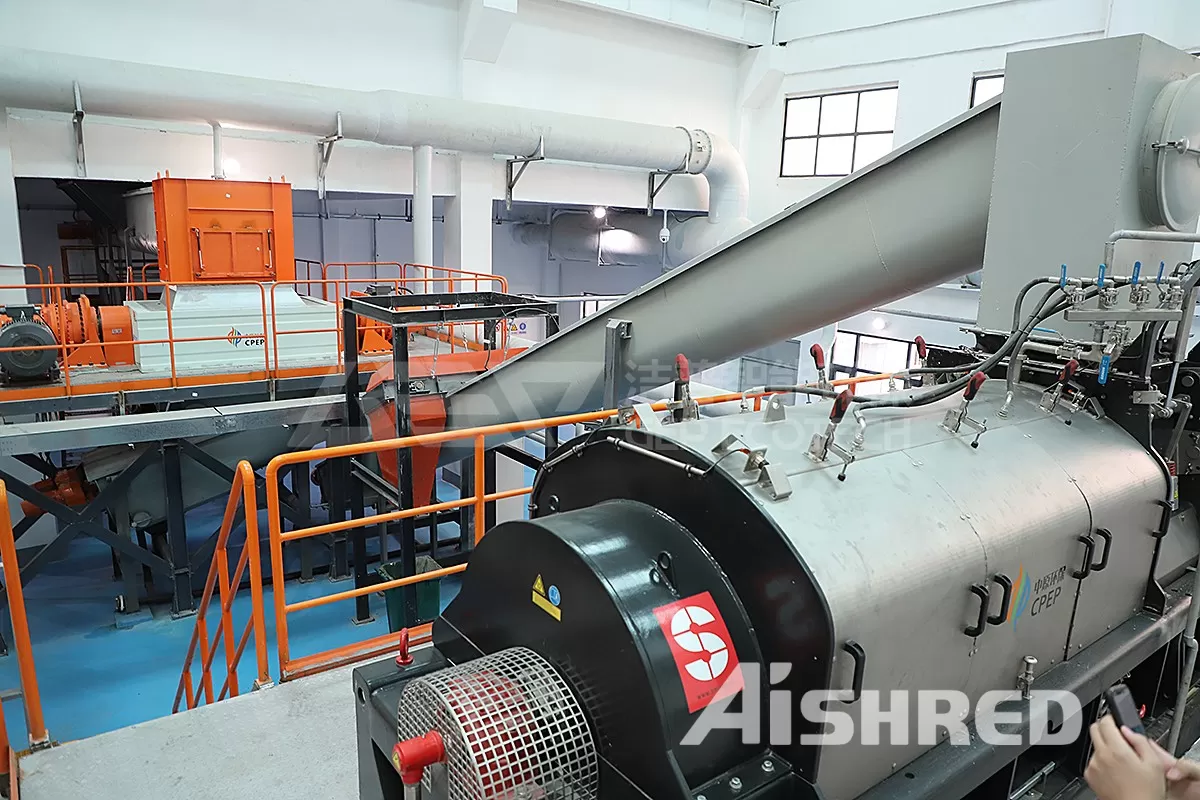 AIshred can provide a complete front-end shredding and sorting system for volume reduction of the material. The general treatment process is double-shaft shredder + organic matter fine sorting machine + screw press + drainage system (collection of filtrate) + deodorisation system. This complete system is implemented in strict accordance with environmental standards during the treatment process, striving to ensure that the customer's local environmental requirements are met.
If you also have a requirement in this area, please do not hesitate to contact us and a dedicated sales manager will be in contact with you , a dedicated engineer will provide you with a tailor-made disposal solution.