How to disposal general industrial waste, we should first clarify the purpose of general industrial waste after treatment. After treatment, general industrial waste can be made into rdf/srf, an alternative fuel with high burning value. Compared with fossil fuels, its carbon emission is smaller. It is mostly used in cogeneration projects, and can also be used for collaborative disposal and pyrolysis in cement kilns. It has high economic benefits and fully conforms to the concept of building an energy-saving society.
For the treatment of general industrial waste for different purposes, GEP ECOTECH has launched a series of advanced equipment for the treatment of general industrial waste, and can make different overall treatment schemes for different solid waste materials.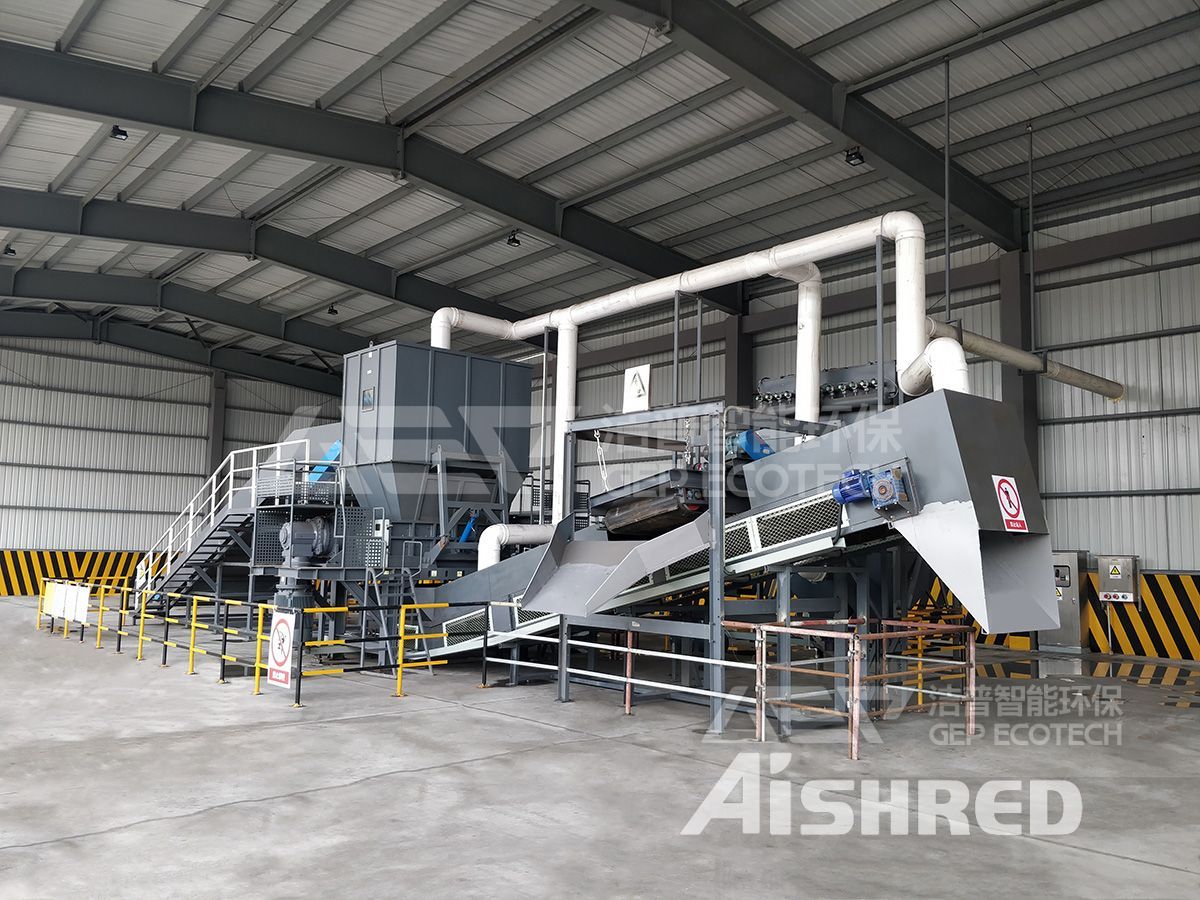 Scheme 1: the general industrial waste is transported to the crushing chamber of the industrial waste crusher through the chain plate conveyor for crushing. After the industrial waste is crushed, it is transported through the belt conveyor. At the same time, a magnetic separator is hung above the belt conveyor, which can easily separate the iron in the materials. The materials after iron removal are transported to the outward transport vehicle by the conveyor, but the particle size of the materials after primary shredding is large, Most of them are directly sent to the incineration boiler for incineration power generation;
Scheme 2: on the basis of scheme 1, a secondary industrial waste crushing equipment is added, which can crush the materials to a smaller size, and can be made into RDF, which can be used in circulating fluidized bed, pyrolysis, cement kiln collaborative disposal and other ways. The implementation of the two schemes is inseparable from the industrial waste shredder.
GEP ECOTECH can also formulate plans for different industrial waste treatment needs. Welcome friends who interested to inquire.