Industrial multi purpose shredders are machines capable of shredding any type of waste: plastic materials, paper and cardboard, wood and organic waste, leather and car rubber, non-ferrous and ferrous metals, etc.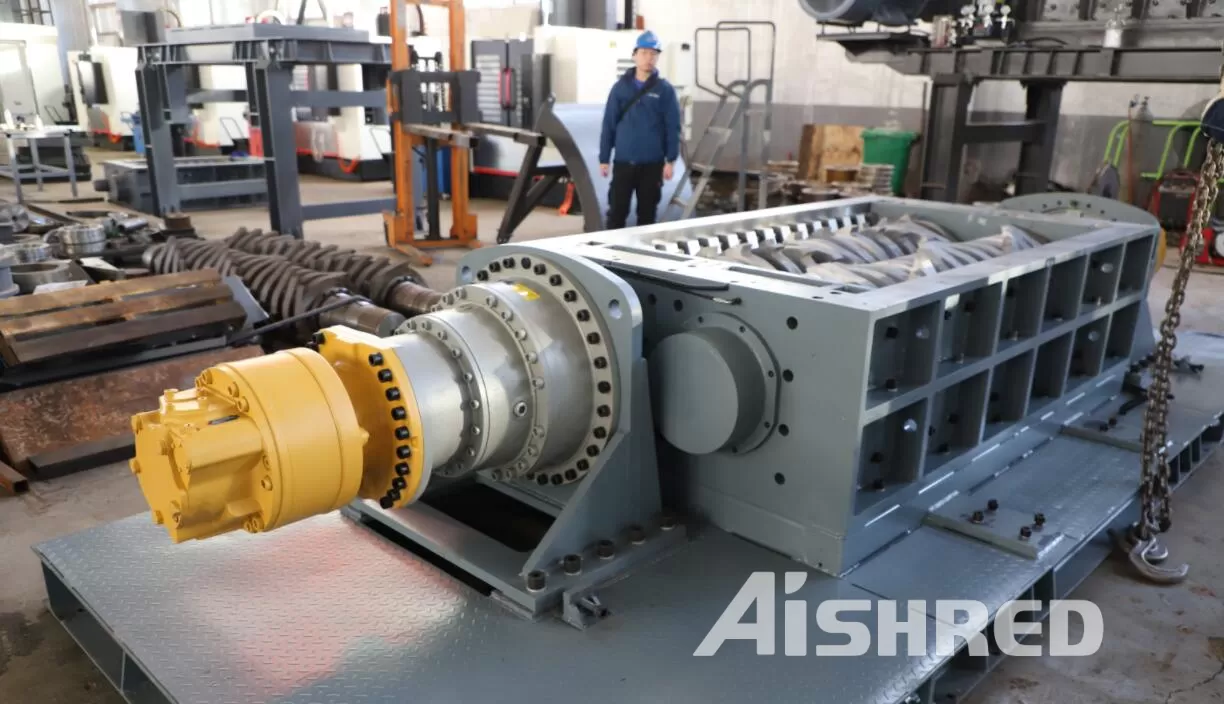 Why buy an AIShred industrial shredder?
AIShred equipment is universal industrial-type shredders. The machines have good performance and a number of advantages:
High torque, capable of shredding many difficult substances
Low power consumption, low noise level
Start at low speed to ensure safety
The speed can be adjusted to meet the disposal requirements of different materials
Very reliable, can run continuously all the time
Long Blades and Cutters life, repairable
AIShred manufactures different kinds of industrial shredders that can be used in various stages of waste disposal or recycling, capable of shredding materials into different sizes. Our main equipment includes, double shaft shredder, single shaft shredder, four shaft shredder, etc.
Double-Shaft Shredder
The shredder is equipped with two shafts with special knives. The material is loaded into the hopper, then it is captured by the knives of the rotating shafts and begins to be shreded. Thanks to its high torque, the shredder can shred almost any material. When the material is jammed inside the cutting unit, the auto-reverse function is activated. The auto-reverse function protects the machine from overload and breakage in case of jamming of the material.
Four-Shaft Shredder
Four-shaft shredders have greater shear forces than two-shaft equipment and are designed to handle difficult-to-shred materials, bulky waste, metal containers, and other solid waste. The output size of the four-shaft shredder is smaller than that of the two-shaft shredder, but it is not easy to maintain.
Single-Shaft Shredder
In addition to traditional 4-shaft and 2-shaft shredders, AIShred produces single-shaft shredders with a hydraulic pre-pressor. These machines are specially designed for shredding thick materials with high resistance to shredding, such as plastic blocks, wood, paper, various polymeric materials, etc.
Among these machines, the most widely used is the double-shaft shredder, and the so-called multi purpose shredder generally refers to it.
In addition to offering a single multi purpose shredder, AIShred can also design shredding & recycling systems for waste management and recycling.