The GEP ECOTECH GSS single-shaft shredder is the result of 10 years of experience in mechanical engineering, in the design and manufacture of heavy industrial equipment. It is a single-rotor shredder and is capable of shredding almost all types of industrial and household waste: packaging, chipboard, plastic, wooden boxes, barrels, garbage containers, furniture, mattresses, paper, cardboard, foam plastic, consumer electronics, car and truck tires, etc. This high performance shredder is available in many different versions depending on the materials to be ground, the required capacity and the size of the final fraction. The shredder is available in various versions: mobile or stationary, with electric or diesel drive. Depending on the model, the weight of the shredder varies from 1 to 50 tons.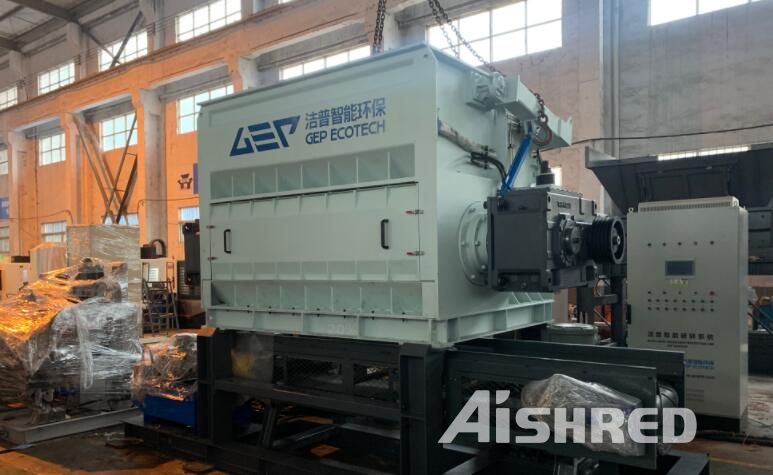 GSS series single-shaft shredders are equipped with a high-performance all-metal rotor. The special rotor geometry increases cutting efficiency by up to 60% compared to conventional shredders. In addition, this significantly reduces heat generation and prevents possible melting or deformation of the material during the shredding process.
Shredder knives are specially hardened. They are mounted on holders that are fully integrated into the design of the rotor. Such a scheme allows not only to change knives very quickly, but also provides high resistance against non-crushable inclusions. The knives can be turned over several times, which ensures a long service life and high performance of the chopper.
GEP ECOTECH is a top 10 waste shredder manufacturer in China.Her products are of unrivaled quality and competitive prices.