Today, the United Arab Emirates market for the processing of solid waste is developing rapidly. This is due to the fact that laws regulating the procedure for the delivery, disposal and processing of all types of waste have been introduced and are being used. Among other things, waste recycling is a necessary and important area in our country, which makes it possible to obtain secondary raw materials used in the production of new goods in the process of processing, and also solves many environmental issues.
For any enterprise engaged in the processing and disposal of waste, specialized equipment is needed for processing, shredding and loading waste, with the production of finished products of recycled material, as well as to reduce the volume during further transportation or disposal at landfills.
Industrial Shredder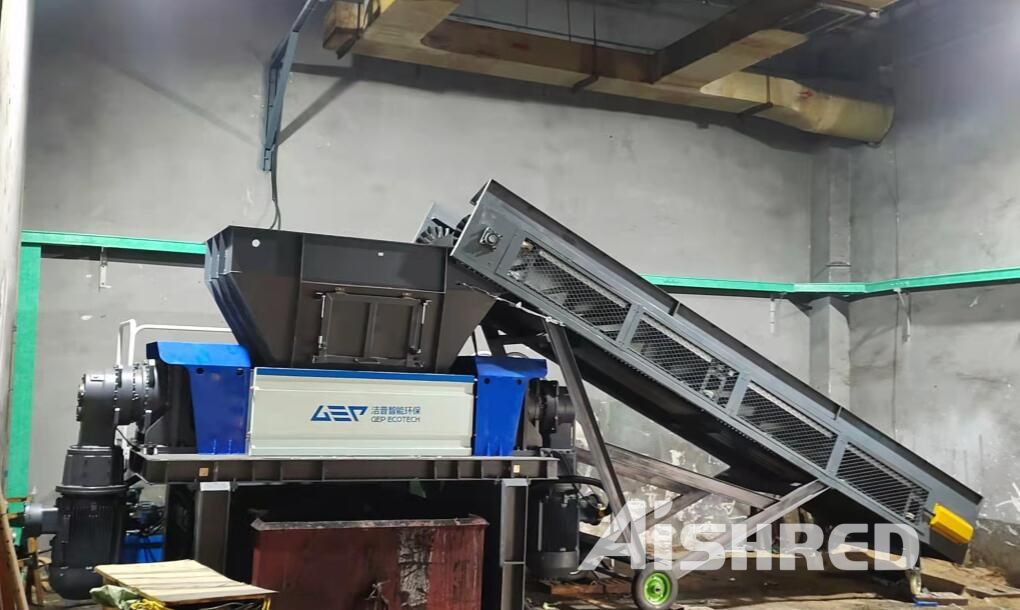 The company AIShred offers modern and compact industrial shredders for the processing and disposal of solid waste in UAE. Industrial shredder from our company - minimum investment, fast payback period, minimum number of workers, mobility, quality and reliability. We offer the best solutions in the field of waste processing and shredding for waste processing companies, both in large and small cities and towns. Here you can order and buy the industrial shredder (waste shredder) you need for your enterprise at an affordable price. As well as related equipment for loading and cutting waste into dimensions.