Old mattresses is a type of bulky waste, discarding it creates pollution and waste. Large quantities of mattresses are a huge challenge for waste management companies because of their bulk, which means more shipping costs.
The good news is that GEP ECOTECH has launched a special plant for the processing of mattresses, sofas and other bulky wastes. It includes a centre shredder, chain conveyor, magnetic separator, and other necessary supporting equipment. Mattress shredder can shred large volume mattresses into small pieces, recycle metal, wood, textile, plastic, leather can be made into RDF.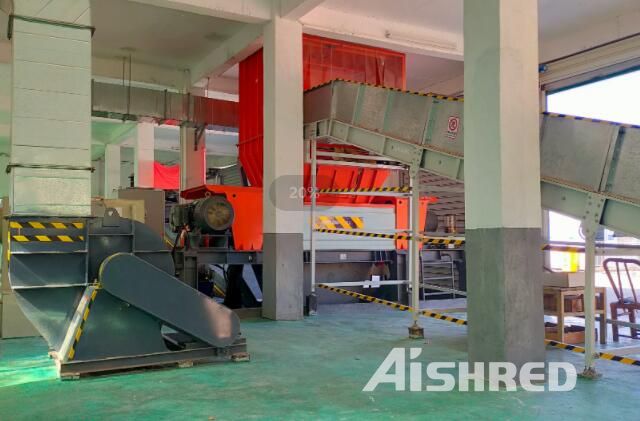 Mattress Shredder for Sale
Mattress Shredder can be a double-shaft shredder or four-shaft shredder, shredding material by shear, Its advantages are low speed, high torque, low noise and less dust generated during operation. The double-shaft shredder is a commonly used mattress shredder because of its simple structure, stable operation and easy maintenance.
GEP ECOTECH Bulky Shredder for Sale
GEP ECOTECH is a professional shredder manufacturer, bulky waste shredders and shredding systems are our flagship products. GEP ECOTECH's bulky waste shredders have unmatched performance and reliability and are in operation in over 80 waste treatment facilities.
Contact GEP ECOTECH now for a quote and delivery terms for equipment that matches your requirements.