Management of ELTs (End-of-Life Tires) has become a global challenge and the correct disposal of this type of waste is becoming more important every year.
GEP ECOTECH has designed and produced a complete system for processing scrap tires that meets the various new requirements for the correct disposal of this type of waste.
The tire shredding plants developed by GEP ECOTECH are systems with zero environmental impact, allowing to obtain a clean product that can be used in many contexts as a new raw material.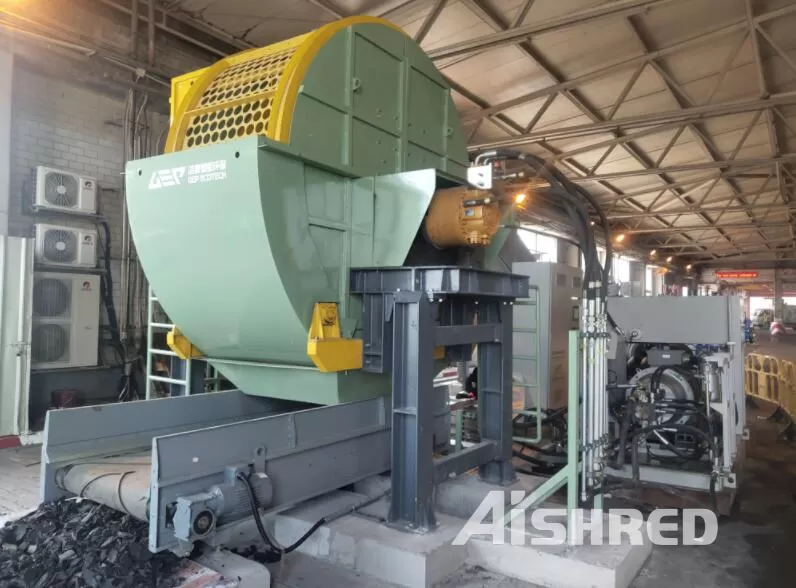 The Shredder GDT12 is one of the latest tire recycling systems developed by GEP ECOTECH to meet specific needs without losing sight of productivity, which for economically sustainable processing must never fall below 5 tons per hour . The new Shredder GDT12 is equipped with special "clean-cut knives" to deal with the problem of frayed steel wire contained in the tyres. The Shredder GDT12 was developed with special consideration of the operating costs: the low speed and the high torque guarantee maximum performance with low wear. GEP ECOTECH has already delivered a system with the new GDT12 technology to a customer in Thailand.
GEP ECOTECH designs and manufactures industrial plants and a variety of shredders and grinders for the recycling and disposal of all types of solid waste: WEEE, plastic, refrigerators, paper, municipal solid waste, wood, electric cables and motors, hospital waste, etc. The technical team of GEP ECOTECH develops modular and tailor-made plants for waste disposal, making increasing use of advanced and environmentally friendly technologies.