Diversified recycled products and construction waste recycling equipment with high treatment capacity have become important factors to help market development. Here are the detailed steps of construction waste recycling.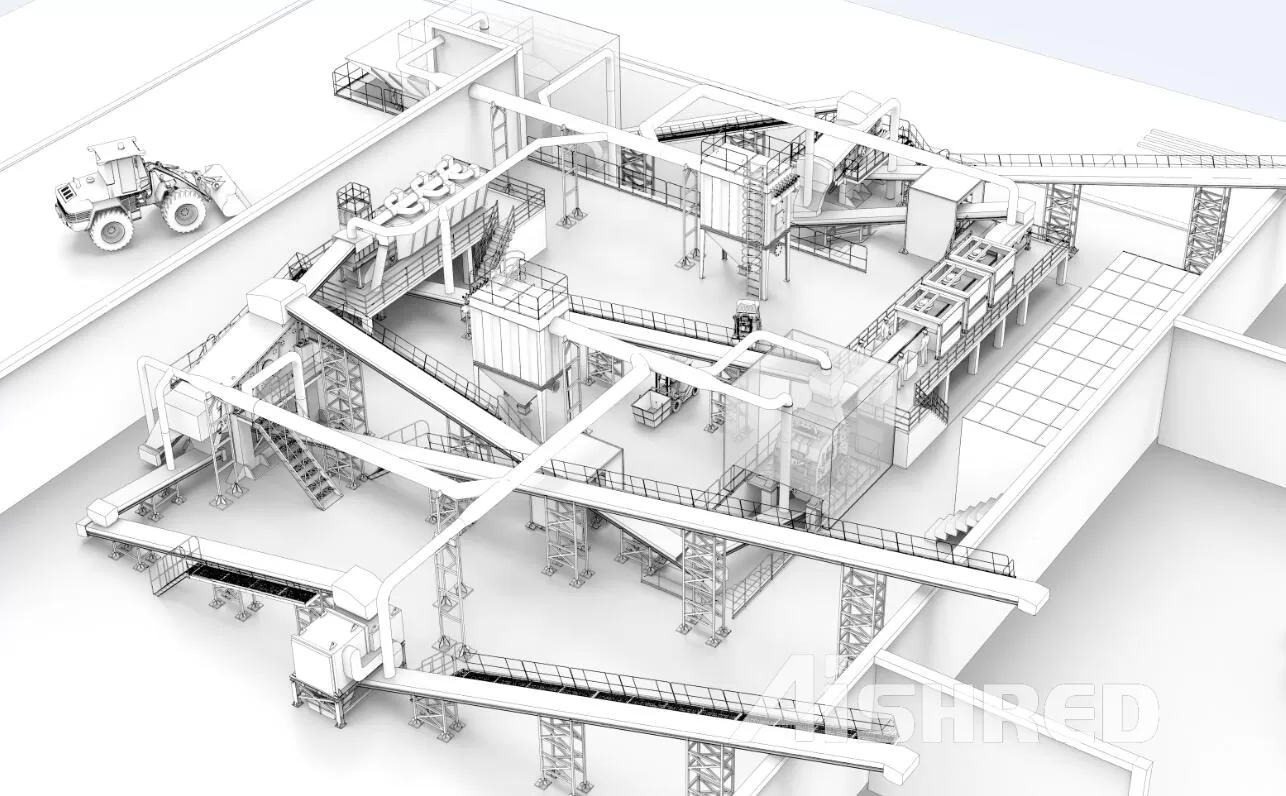 The first step of construction waste treatment is to pre-screen and separate the muck for backfilling; After pre screening, the raw materials are broken into aggregates of different sizes, usually by two-stage crushing; Then the vibrating screen is used to divide the aggregate screen into different particle sizes for different purposes. Generally, the required particle sizes of sand aggregate are 0-5mm, 5-10mm, 10-31.5mm. These aggregates with different particle sizes have different uses, such as making recycled bricks, road cushion, etc. In the process of crushing and screening, manual sorting and magnetic separation equipment are also required to sort out recyclable and combustible materials for incineration power generation or RDF fuel rods.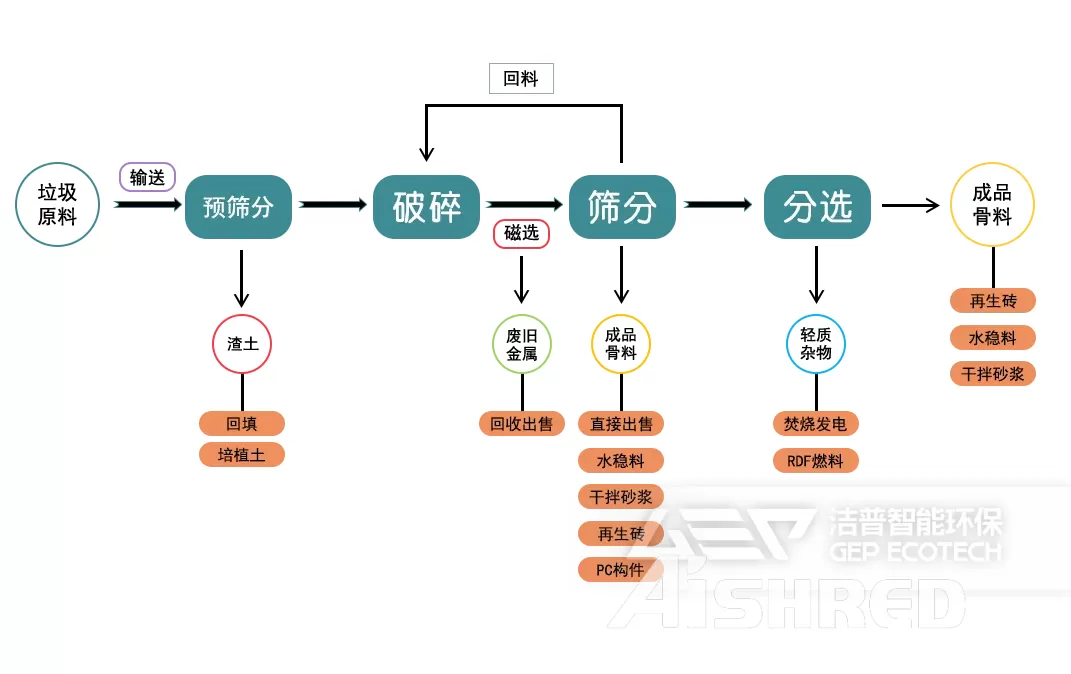 The equipment used in the whole production line of construction waste recycling includes jaw crusher, impact crusher, vibrating screen, fan equipment, magnetic separation equipment, belt conveyor, etc. As a supplier of intelligent solid waste recycling equipment and system solutions, GEP ECOTECH has professional technology in the field of construction waste recycling treatment. Relying on strong production and processing capacity, it continues to provide customers with high-quality treatment equipment. With professional treatment technology, excellent equipment quality and considerate after-sales service, it has provided many domestic and foreign customers with a full set of solutions for the recycling of construction waste.
If you want to know more about the process or equipment for the recycling of construction waste, please feel free to contact us