GEP ECOTECH industrial waste shredders for sale in Israel can handle all solid wastes, from industrial and commercial waste to municipal waste, from scrapped car casings to waste wood, from garden waste to plastics and more. In Israel, selecte a waste shredder manufactured by GEP ECOTECH is the wisest choice as GEP ECOTECH equipment has the best price/performance ratio compared to the competition.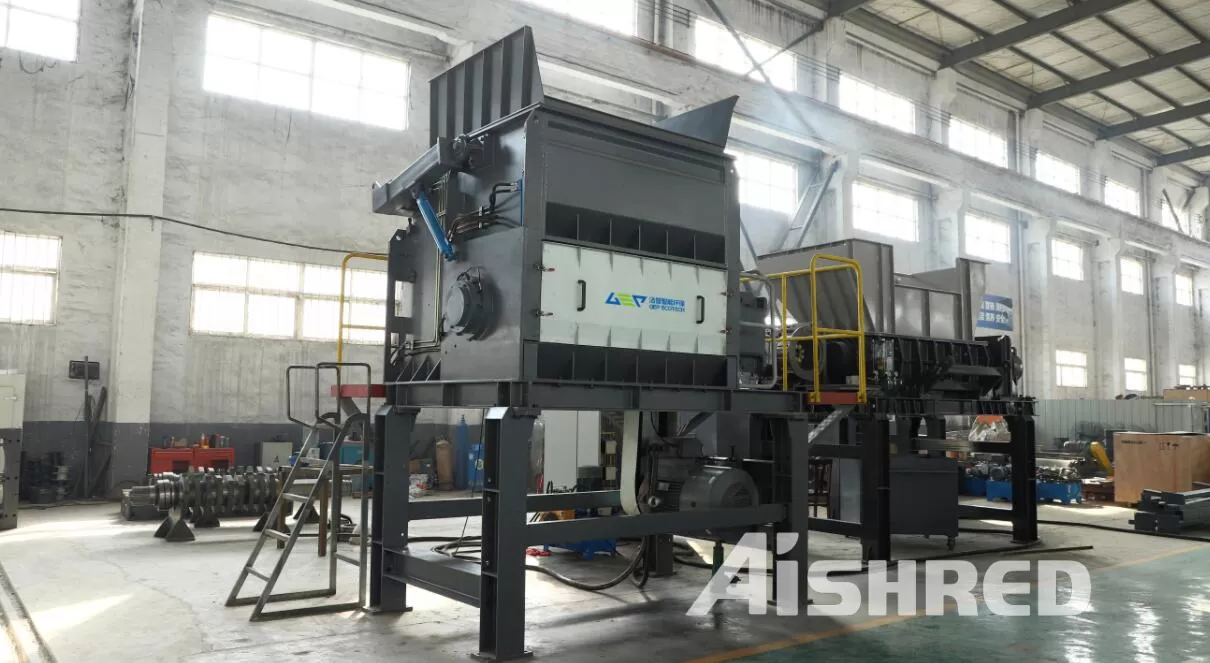 Shredders are the core equipment in the waste management and recycling industry, because all applications need to reduce the material first, so as to facilitate subsequent processing. For example, wastes such as light slag and twisted rope produced by paper mills are a very scarce alternative fuel after being shredded into small sizes by shredders; in waste tire recycling plants, the core equipment also includes one or more shredders, which can shred the whole tire into small pieces, they can be directly used as tire-derived fuel, or continue to be processed to produce rubber granules or rubber powder.
GEP ECOTECH Waste Shredder Machine Types
GEP ECOTECH has different types of industrial shredders available for sale in Israel, which can work individually or can be flexibly combined into a production system according to different types of materials and different production requirements.
Double-Shaft Shredder: Low speed high torque shearing shredder, able to shred most materials to a size of about 10cm*.
Single-Shaft Shredder: Medium and high speed shredder, able to shred materials to a size of about 2cm*, often used on recycling lines or RDF/SRF Plants
Four-shaft Shredder: Engineered to efficiently produce small, consistent particle size across a wide range of materials.
Double-Rotor Fine Shredder: recycling machines that reduce waste materials to small homogenous grain size, often used in refuse-derived fuel production.
Pre-Shredder: Primary coarse shredder, often used in MSW disposal and metal recycling applications.
Please note that we produce equipment according to the specific needs of users, so our equipment is always the best in line with the actual production requirements.