With the rapid development of leather industry, a large number of leather offcuts also caused serious waste of resources and environmental pollution. Especially in the textile, garment, footwear industry is more developed areas, industrial parks pile of leather, cloth offcuts everywhere, bringing serious environmental problems, social problems and government burden.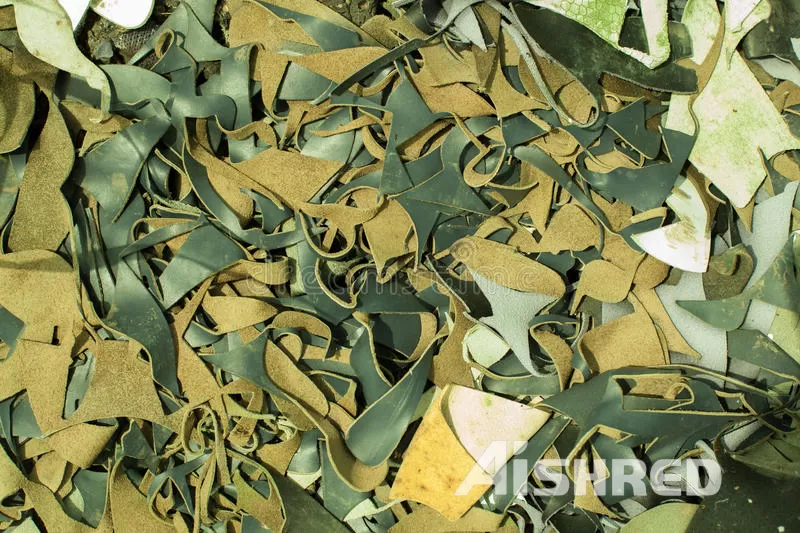 The tannery industry produces a large amount of waste rubber raw materials every year. As a traditional industry with high input and low output, 30% of raw materials in the tanning industry end up as waste in its production process. According to statistics, India discharges about 150,000 tons of tanning waste every year, and the United States has 60,000 tons. And China is a big tanning country, throwing in nearly 200 million pieces of leather every year, which will produce 1.4 million tons of waste. Every year, there are a lot of leather, fabric, shoes, fabric offcuts are casually discarded, which not only causes serious environmental pollution, but also is a great waste of resources.
Most of the waste leather is strip, block-shaped trimmings, the general treatment method is to collect a large amount first, centralized treatment. Crush, reduce the size of the trimmings, transport to the thermal power plant, and then burn in the boiler. With high heat generation, it can replace traditional coal, which has serious pollution. It can make full use of renewable resources, reduce the pollution of solid waste, and obtain heat energy, which can be used as heat energy for power plants and as fuel for rotary kilns in cement plants.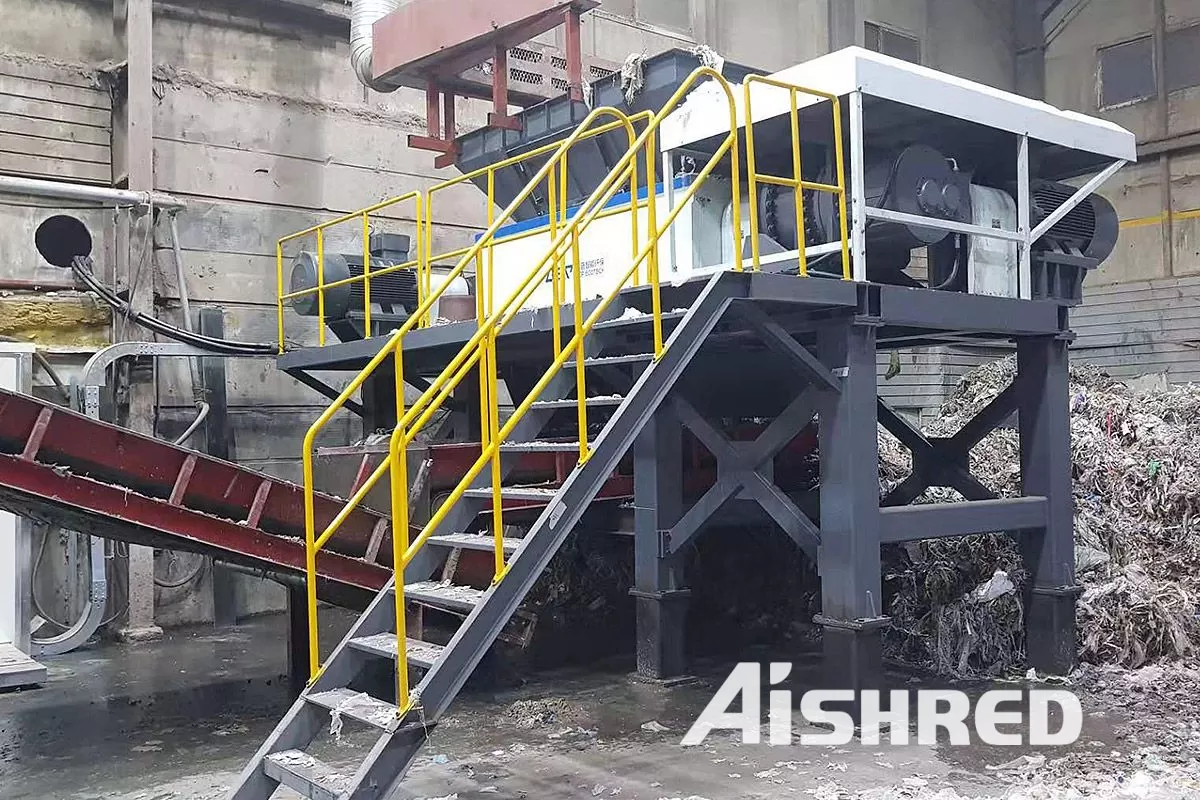 The twin shaft shear shredder is used for all kinds of waste leather, waste leather products, carpets, PU leather and other textile products, shoe factory waste, leather offcuts, artificial leather, carpets, fiber offcuts, garments and fabrics, leather offcuts, waste luggage. The crusher for crushing offcuts adopts imported forging tools and unique knife design to ensure uniform size of discharge and keep 100-300mm crushing effect.