The GSD series represents a new generation of fine-shredders, very reliable and extremely versatile. The goal is the simple shredding of recyclable materials.
The GSD Series gives you the confidence that you never have to face unexpected downtime and that the machine actually does what it was built for: shredding reliably.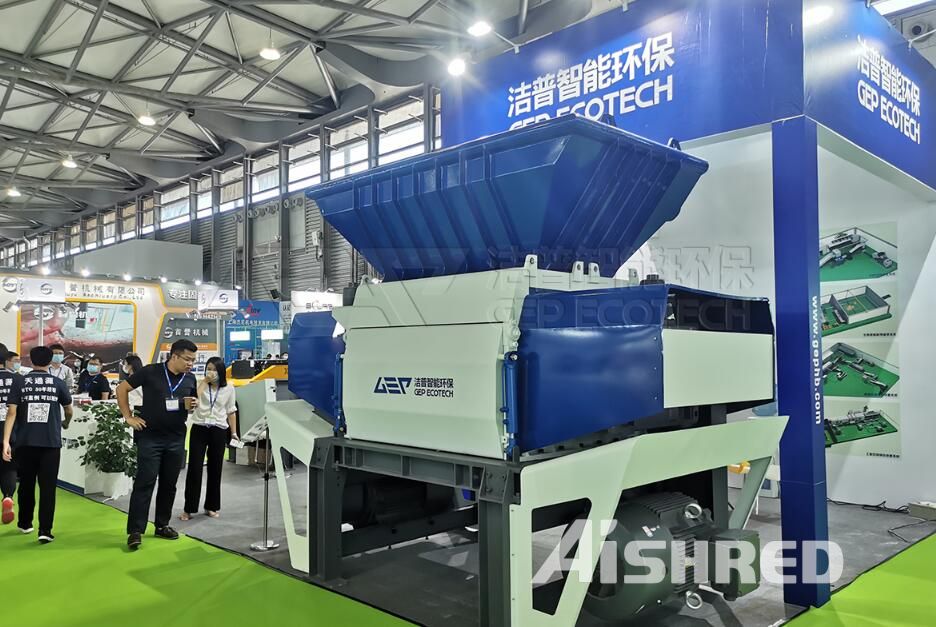 The machine was developed and built in collaboration with industry partners, as part of a two-year project. All this has led to the construction of a new class of double-rotor shredders that satisfy any processing requirement. In addition to the solid universal cutting system, the indestructible frame and the maintenance-free pusher, the technical highlights of this product are also the propulsion system resistant to very heavy loads and the safety coupling. Unlike traditional machines, the GSD series has no protrusion as the planetary gear is integrated into the rotor. All this significantly reduces the risk of heavy repairs.
Another technical feature is the multifunctional flap. It allows quick and easy access to the cutting unit and ensures efficient emptying of the hopper, as well as the ability to quickly remove non-shreddable material. Furthermore, the pusher can be cleaned from a safe and ergonomic position.
Simple operation via a high-resolution touchscreen display, intelligent pusher control, very long intervals between maintenance as well as quick and safe access to all machine components, minimize operating and maintenance costs.
Double-rotor Shredder Application
The GSD series is suitable for processing all types of material, regardless of the shape, condition and properties of the material. such as films, blocks, profiles, fibers, tapes, pipes, municipal waste and production waste, composite materials, paper and cardboard, waste wood, pallets, etc.
Main Advantages
Outstanding Reliability
Maximum availability
High Productivity
Versatility of use
Very simple maintenance
High value granules