We all know that motors are very important for double shaft shredder high torque, so what are the types of motors used in double shaft shredder high torque? Taking our GEP as an example, the motor types of our dual-shaft shredders include dual three-phase asynchronous motor + dual planetary reducer drive and hydraulic motor drive. These two motor types can well adapt to the disposal requirements of different customers and are one of the most popular products on the market.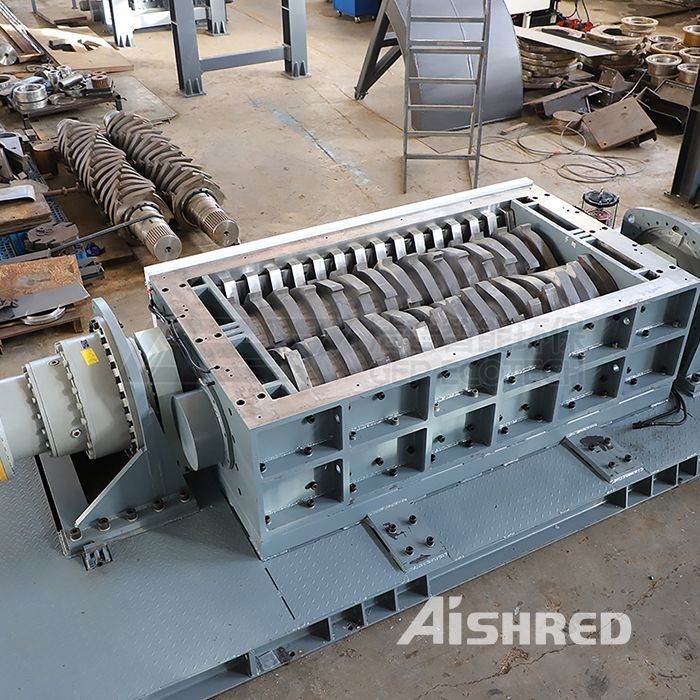 What kinds of materials can the double shaft shredder high torque shred?
The wide applicability of materials is a significant advantage of the dual-shaft shredder, which provides great convenience for crushing mixed waste. Let us see what materials can be crushed by the dual-shaft shredder:
Municipal Solid Waste
Bulky waste such as mattresses (foam and springs), beds (wood, metal), wooden cabinets
Food waste, fruit and vegetable waste
Industrial waste
Plastic drums, metal drums for liquid, paste or solid products
Planks, branches, stumps and trunks
Straw, coconut husk, palm husk
Refrigerator, TV, washing machine and other household appliances
Light motorcycles, bicycles, car shells
Carpets, used clothing, leather scraps
Cardboard, scrap books, phone book
Plastics and rubber (strips, blocks, production waste)
Composites and Sandwiches
Animal carcass
Garbage from rivers and oceans
Our double shaft shredders high torque are available in a wide range of mobile and stationary types. The motors and other components used in GEP twin-shaft shredders are all big brands, with guaranteed quality, which lays a good foundation for the high quality of our shredding equipment. If you have any questions about double shaft shredder high torque, please contact us for more support!