Bulky waste refers to waste furniture and other domestic wastes that are generated in daily life or activities providing services for daily life, weigh more than 5kg, have a volume of more than 0.2m3 or have a length of more than 1m, and have strong integrity and need to be disassembled. For example: waste bed frame, mattress, sofa, table, chair, wardrobe, bookcase, waste household appliances, kitchen appliances, sanitary appliances and other large items. Recently, an Australian furniture manufacturer finally purchased a complete set of bulky waste disposal plant from GEP ECOTECH after comparison with many other manufacturers.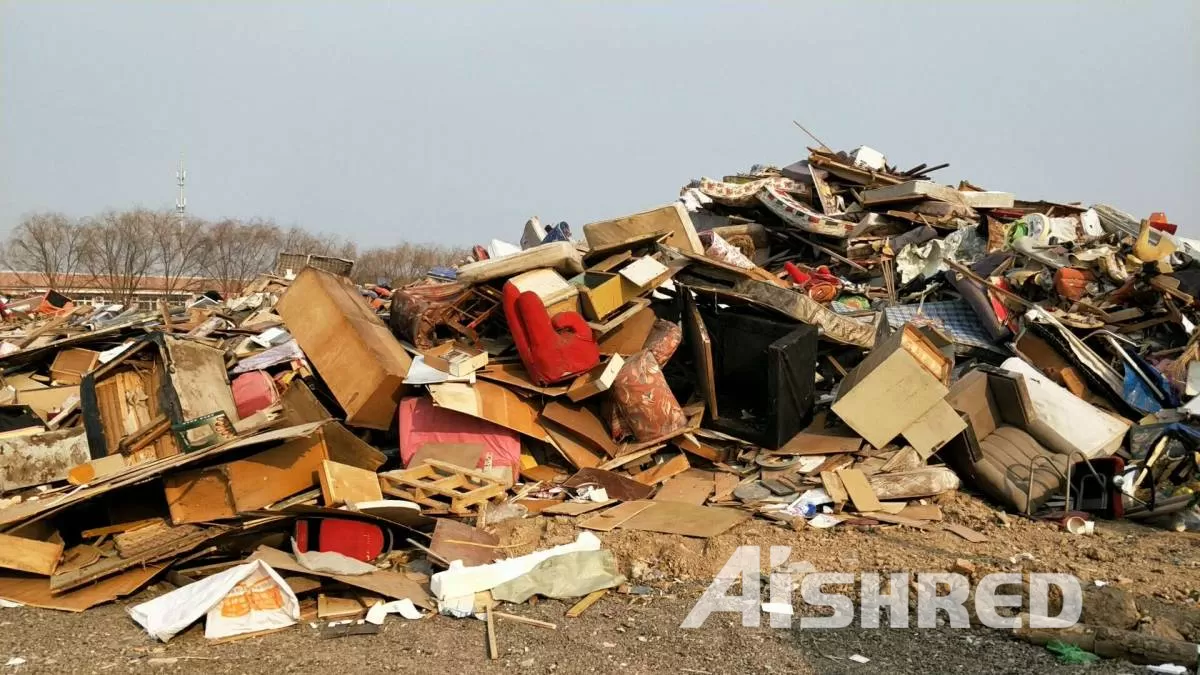 Bulky Waste Disposal System
The bulky waste disposal system is mainly composed of metal chain conveyor, double shaft shear crusher, iron remover, dust reduction system, intelligent control system, etc. The equipment configuration and model of bulky waste disposal production line are mainly based on the output and discharge size requirements of customers. First, the bulky waste is manually disassembled, the renewable resources are separated, and then enter the GEP ECOTECH bulky waste disposal production line for secondary fine classification. The remaining part enters the bulky waste crusher for crushing. The crushed residue passes through the conveying device and enters the magnetic separator to screen the magnetic metals again. The remaining residue is collected and sent to the incineration plant for incineration reduction treatment.
Shredding and sorting - large garbage and garden garbage are put on the chain conveyor and sent to the double shaft shear shredder for crushing treatment. In the sorting process, the large garbage contains metal substances, such as nails and screws, which can be automatically sorted out by the magnetic separator of the large garbage disposal machine production line, and then classified.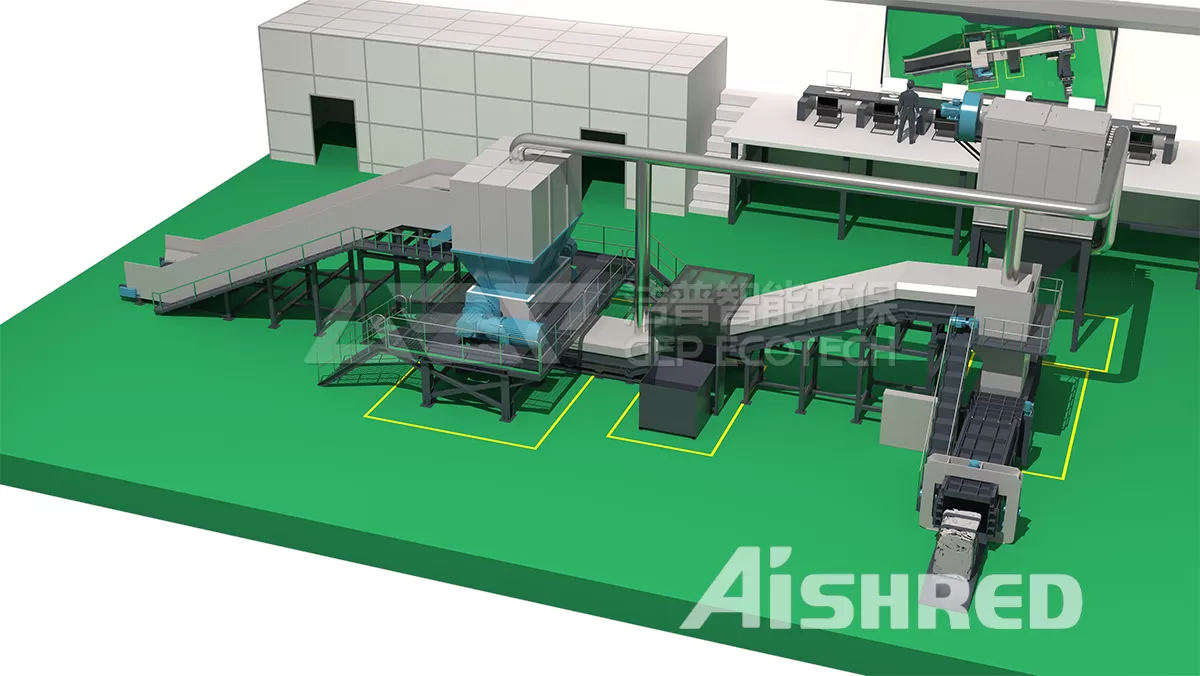 Packaging and recycling - among the wastes generated from the sorting and crushing of large pieces of garbage, metal, knitted fabrics, plastic and wood will enter their respective recycling channels, in which the metal will be smelted and reused, knitted fabrics will be processed into recycled cotton, wood and plastic will be processed into recycled wood and plastic, and the crushed and polished materials will enter the waste incineration plant as fuel; The remaining rags, sawdust and skin are transferred to large-scale waste compression vehicles and sent to the waste terminal treatment center.
At present, the full mechanized disposal scheme of bulky waste shredder launched by GEP ECOTECH can replace manual disassembly, improve the disposal efficiency and safety, improve the terminal disposal and transfer efficiency, reduce the transportation cost, realize automatic sorting, and meet the requirements of resource utilization to the greatest extent. At the same time, it has the advantages of less operators, large disposal volume and stable and reliable operation. If you want to know more about the disposal of bulky waste, please feel free to contact us.