The dual-shaft shredder is a shredder with strong universality shredding technology, and can satisfy the needs for Rreduction, recycling, resourceization, harmless treatment and destruction industry. It is suitable for shredding large and hard materials such as waste aluminum, steel, household waste, and industrial waste. It can be designed according to the user's needs and the material to be shreded to maximize the efficiency.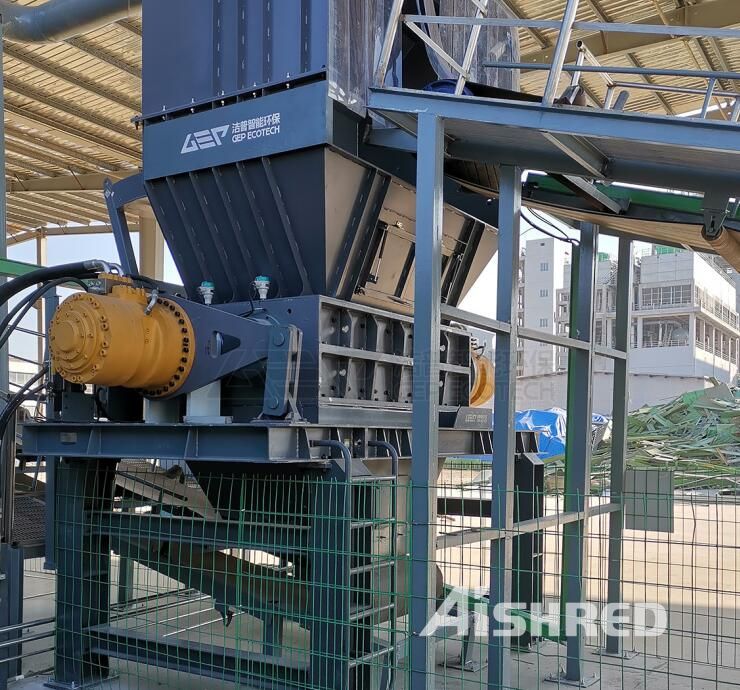 Reducers and cutters are manufactured according to the German standard DIN regulations. The twin-shaft shredder has the best torque, know-how of cutter, stable connection of gearbox, low noise and low maintenance cost.
Applications of the twin-shaft shredder include car shredding at junkyards, wood, paper, aluminum cans, tires, used appliances, mattresses, and plastic drums.
The blade is made of SK11 special steel, and it has a long service life and good compatibility, which is convenient for maintenance and replacement of the blade. The main shaft is made of high-strength alloy steel, and through repeated heat treatment and high-precision machining, it has excellent mechanical strength, high impact resistance, and long service life.
Electric type and hydraulic type can be selected according to the purpose of the shredder. By adopting a hydraulic or electric motor with good performance, stability can be improved and power can be transmitted efficiently.
Using highly reliable electrical components such as Siemens and Schneider Electric, manual and automatic control of the rotor direction and hydraulic supply is possible, ensuring the safe operation and inspection of the machine.