GSS series single shaft shredder is a star product of AIShred. The disposal effect of single shaft shredder is very good in the fields of secondary crushing of domestic waste derived fuel, fine plastic crushing, domestic waste crushing and treatment, etc. Recently, our company received an order from a Europe plastic recycling company to regularly dispose of waste plastics, such as PP, PE, PVC and other plastic products. We recommended the matching GD series double shaft shredder and GSS series single shaft shredder, as well as the related belt conveyor, iron separator, GI intelligent control system, etc. to our customer, who was quite satisfied. At present, relevant equipment is in production in our own factory.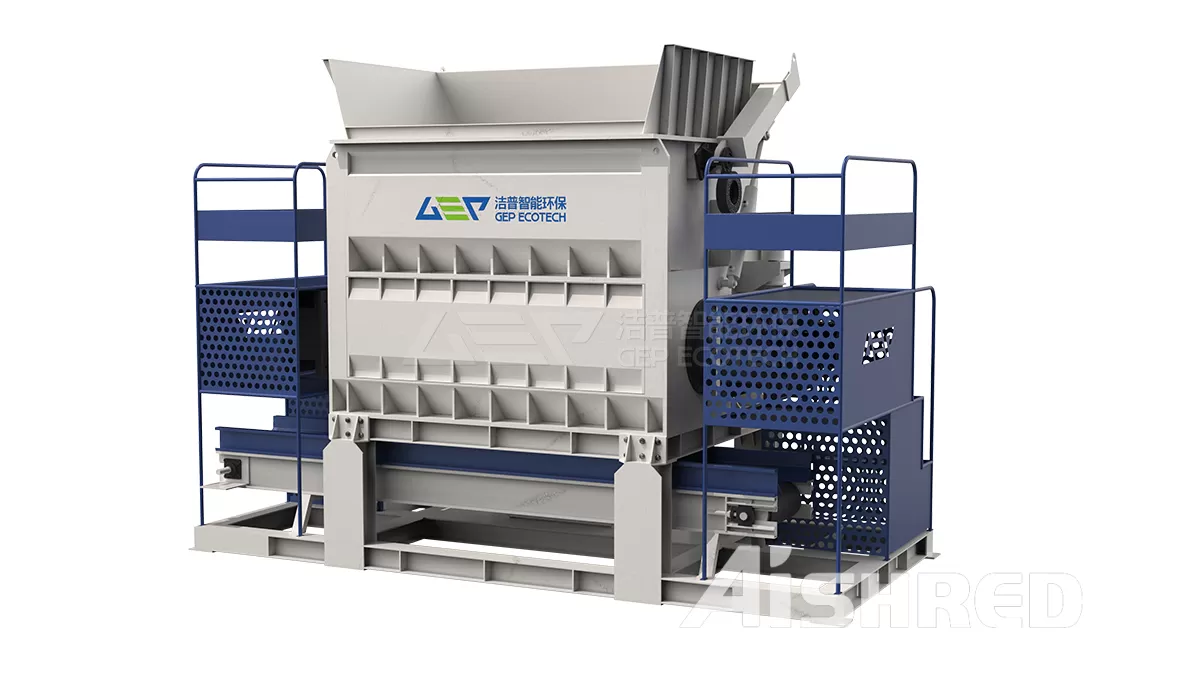 If domestic waste is crushed into smaller materials at one time, it is obviously not enough to rely solely on a double shaft shredder. At this time, we need GSS series single shaft shredder. GSS series single shaft fine shredder is a new and upgraded fine shredder with single shaft "motor + reducer" drive design, which provides large shear force and ensures high crushing efficiency. It is often used for the fine crushing of solid waste, which can process the material to a smaller particle size at one time.
The single shaft shredder is not only simple and convenient to operate, but also more widely used in the field of crushing materials. There are many models and capacity options, which can well meet the various needs of customers.
Customize the Cutter Screen, Making the Discharged Size Adjustable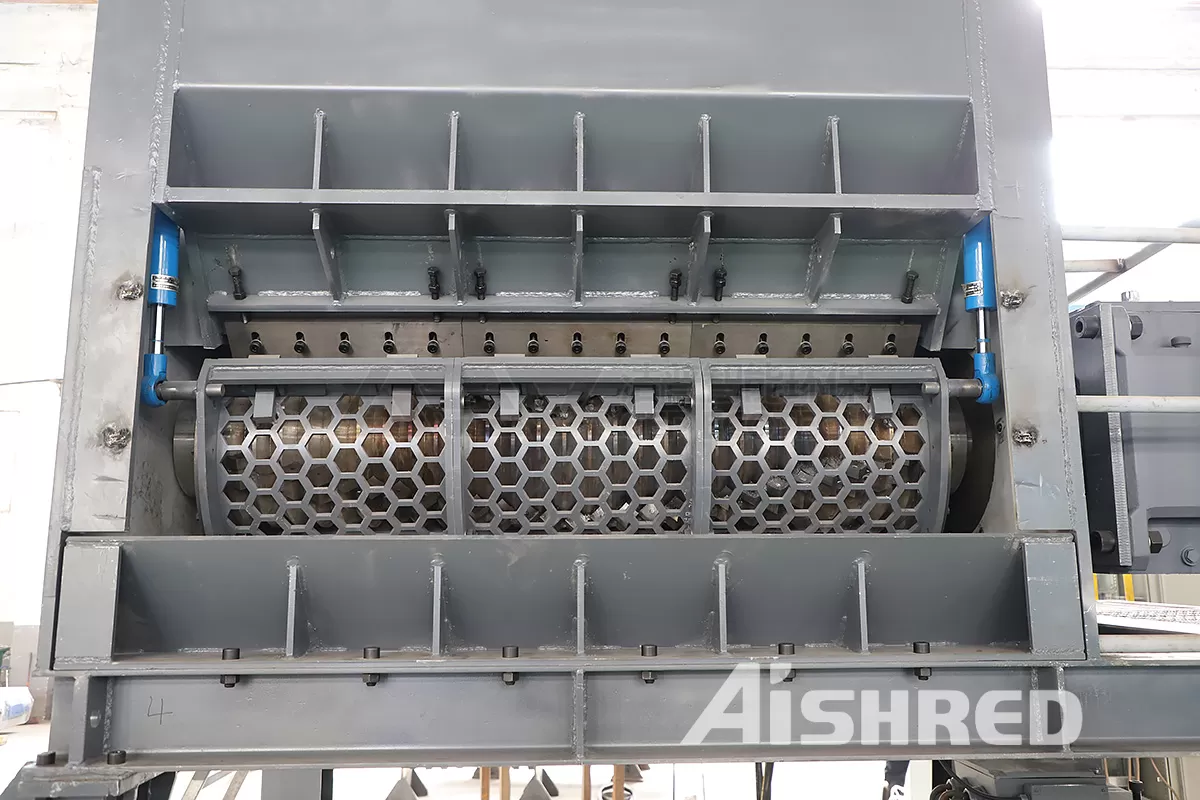 The unique cutter design is suitable for tearing materials with strong entanglement; The aperture of the screen can be adjusted according to the size of materials, which meets the size and output requirements of customers for processing finer materials.
Intelligent Monitoring Technology, Automatic Overload Protection
With our own intelligent patented technology, the device can be monitored in real time through mobile app or computer, so as to realize online monitoring, automatic memory, intelligent maintenance and overload protection of the device and system, so as to make the device operate more reliably.
Advanced Structural Design, Convenient Disassembly and Replacement of Spare Parts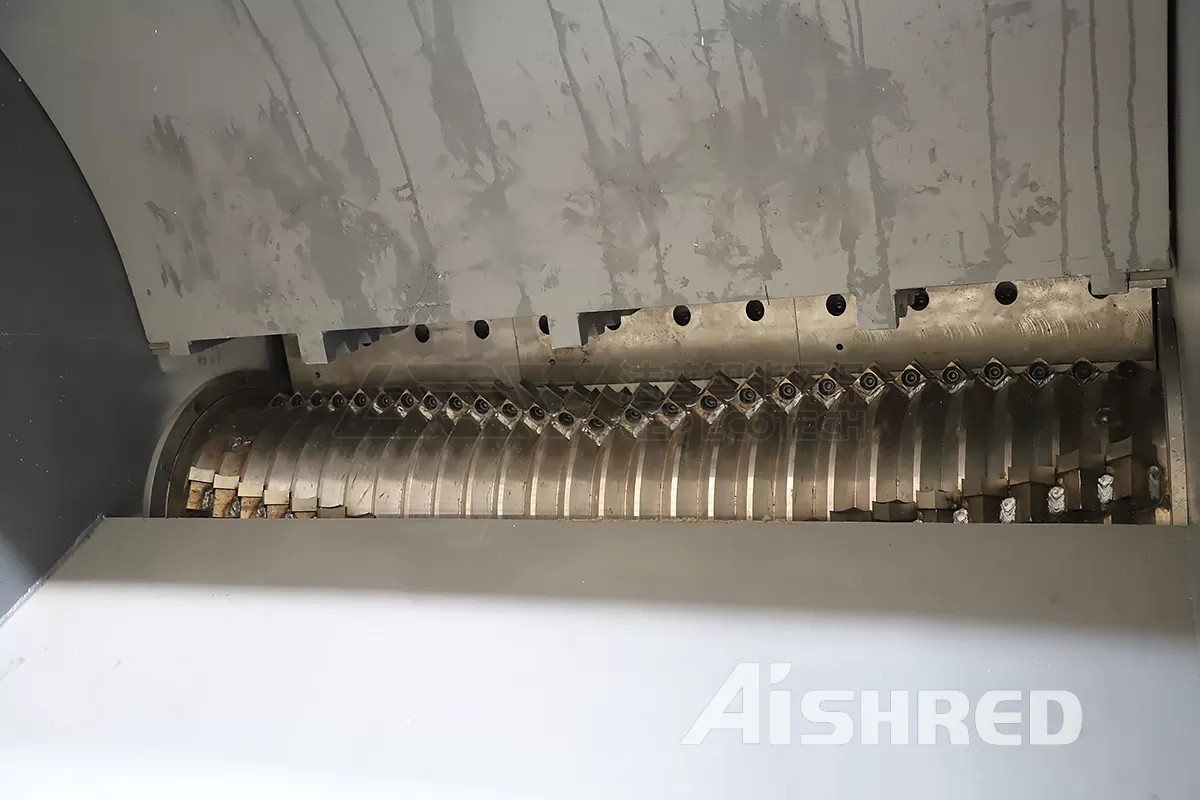 The whole machine system meets the CE standard, and the spindle is stable and reliable after many times of heat treatment and high-precision processing; After the moving cutter is worn, the cutter grain angle can be changed for continuous use, and the clearance can be adjusted to improve the utilization efficiency of the fixed blade, which greatly reduces the replacement cost of vulnerable parts.
The equipment with reliable quality comes from powerful manufacturers. AIShred has been unanimously recognized by the market and customers with its excellent technical level, high safety performance and high-quality standard requirements. If you are interested in single shaft shredder and related equipment, please feel free to contact AIShred.