Recycling of old corrugated cardboard has been a long-standing problem. Many of the materials currently on the market are still collected and packaged directly for sale, but in fact further processing of this material - into recycled paper , will have greater added value.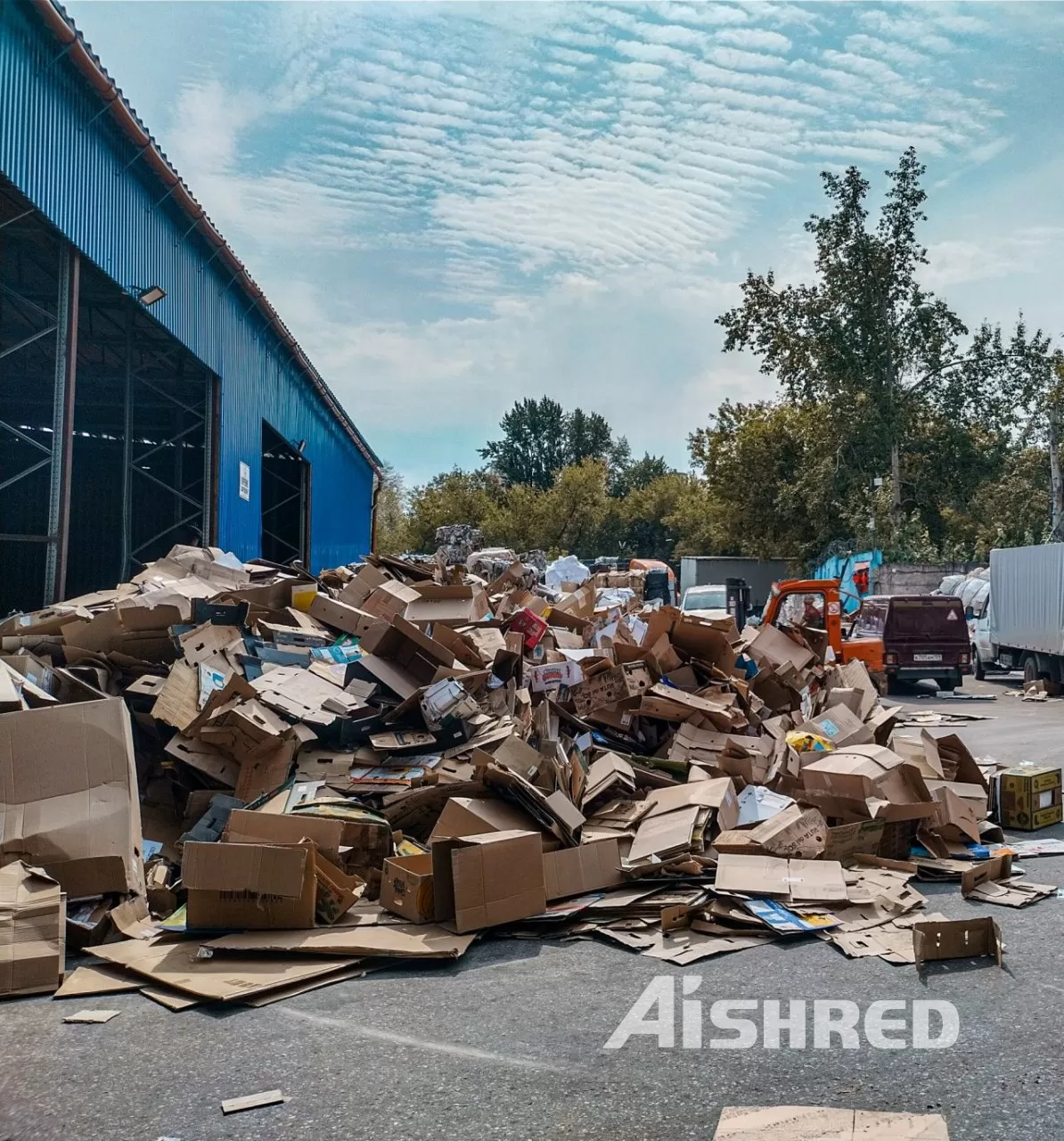 Our complete disposal process is approximately: double-shaft shredder (as pre-shredding, discharge size about 15-20cm) + single shaft shredder (used as fine shredding, discharge size about 3cm) + magnetic separator + wet dust removal + pulse dust removal.The low-speed, high-torque double-shaft shredder allows for better capacity reduction of the material, and with the single-shaft fine shredder, the material can be processed to the desired discharge size of the customer.The magnetic separator can pick out the adulterated metal inside the material, after removing most of the metal, one way can sell it directly to increase the added value, and the other can protect the shredder cutters.Both wet and impulse dust removal ensure a high degree of environmental protection in the work area and have a dust suppression effect.
If you are interested in our production line, please do not hesitate to contact us and we will provide you with a tailor-made solution.