Waste shredding plant for sale in Oman can be customized according to the needs of customers and can be used in higher volume projects with higher capacity models. Shredder plant is a cost-effective investment tool and can be developed later by adding and removing equipment.
Waste shredding plant for sale is offered for sale in AIShred with its fixed and mobile options as well as compact option that is the perfect combination of the two. Stationary waste shredding plants are ideal for large industrial projects. Mobile and compact waste shredding plants provide significant advantages by avoiding waste of time and money in the case of use in several projects.
AIShred Waste shredding plant for Sale
Waste shredding plants for sale is a machine preferred for being versatile, low investment cost and lowering operating costs by companies operating in the waste management industry or who want to meet their needs for their processing projects.
AIShred, one of the leading waste shreddder manufacturers both in China and in the World, produces different shredder models according to today's needs and uses innovative technology to create innovative designs.
The followings are our various options for waste shredding plant for sale which are optimized for different sectors and needs: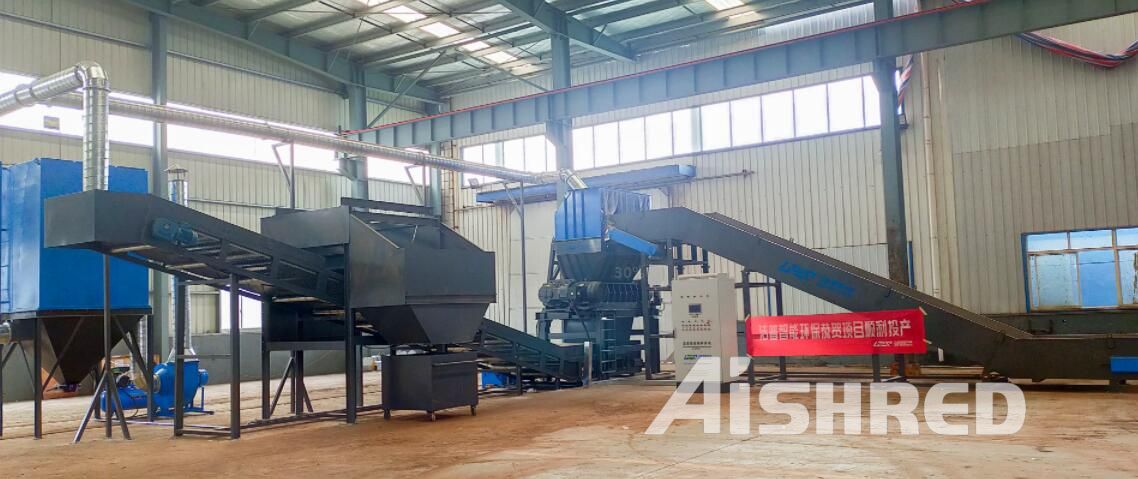 Double Shaft Shredder for Sale

Industrial waste shredder
Large garbage shredder
MSW Shredder
kitchen waste shredder
Waste tire shredder
Fine Shredder for Sale

Single-Shaft Fine Shredder
Double-Rotor Fine Shredder
Pre Shredder for Sale

Scrap Metal Shredder
MSW Shredder