Every year, the world produces large quantities of expired or substandard military materiel that must be destroyed to ensure safety. Recently we have received several inquiries for military supplies, including firearms, inert ammunition, etc, like blow:
I'm looking for a metal shredder machine (not too big)
The structure of the targets that the machine has to shred is like pipes (kind of an inert ammunition)
and the sizes are: length – 190 mm; diameter – 20 mm; thickness – 4mm
The product must be in pieces less than 5x5 mm
I preferred a hydraulic machine – low speed- high torque
The total weight of the items that I must shred is 450 ton. I would greatly appreciate if you could send me quotes for several machines that meet the requirements above.
Indeed, the twin shaft shear shredders has proven to be the perfect material destruction device. For the destruction of military supplies, its reliability is the main reason why people choose it. At the same time, inert ammunition, it will not be dangerous when squeezed, so the double shaft shear shredder is a very suitable equipment.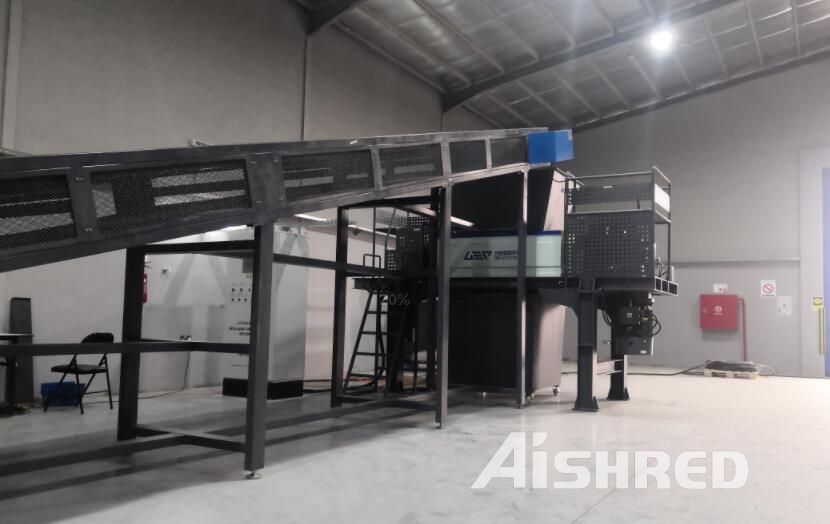 GEP ECOTECH equipment has been used by US military contractors in Saudi Arabia to destroy fighter jet components. We believe that it can meet the destruction tasks of many military materials.
We have shredders for small destruction applications, it can work on areas less than ten square meters.
Contact us now for your specific destruction solution!