The increasing number of cars has resulted in a rise of scrapped cars. Several cities are now constructing industrial parks dedicated to dismantling and recycling these vehicles. While scrapped cars may seem useless, there are still many materials that can be recycled after dismantling. However, the tires of these scrapped cars have become a major problem. Stacking them in a centralized location not only occupies land but also increases the risk of fire, which negatively affects the environment. Fortunately, tires have some recycling value. As such, there is an urgent need for a production line that can turn waste tires into a valuable resource in the market.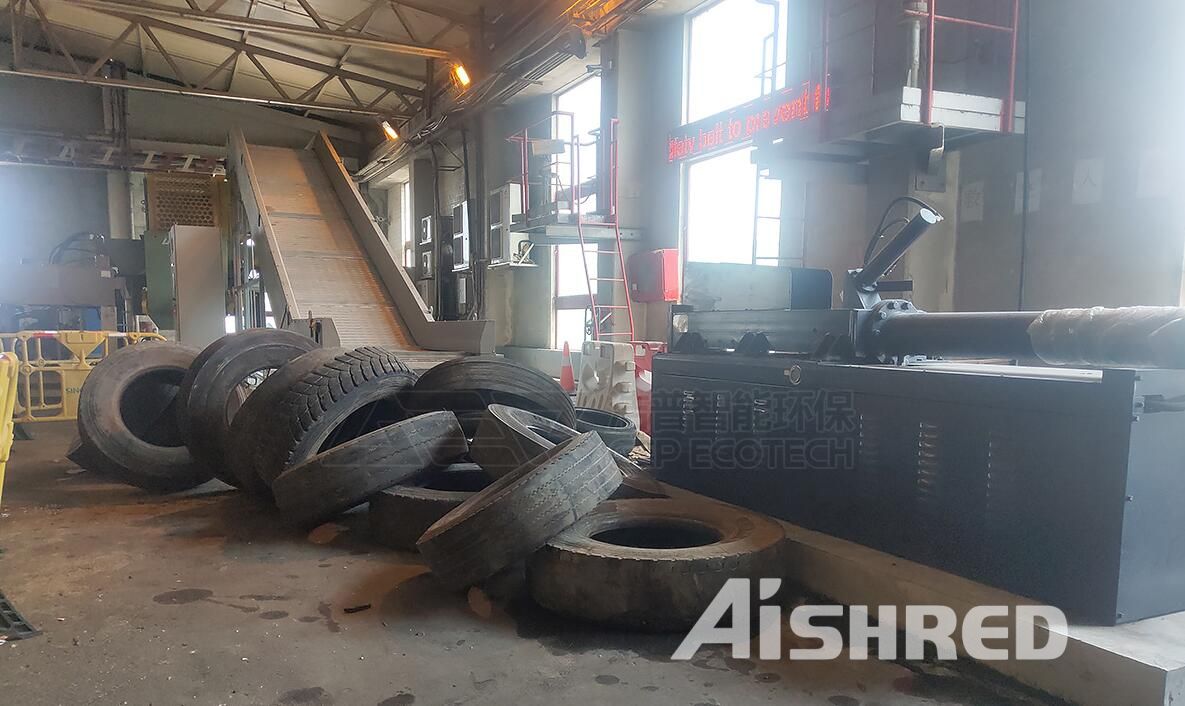 GEP ECOTECH is a professional supplier of solid waste solutions and equipment. They are able to independently design, develop, and manufacture a waste tire resource disposal production line that is tailored to the characteristics of waste tires and can meet various project disposal requirements. One example is the process of waste tire granulation:
First, the recycled tire is threaded and the thick bead steel wire is pulled out. This type of steel wire is not only valuable but also can potentially affect the subsequent processing process.
Second, the waste tires are then crushed using a double-shaft shear shredder. The discharge is controlled at 50-100mm using screening equipment to ensure that the material size entering the next stage of the process is uniform.
Third, the material after primary crushing is fed into a steel wire separator to separate the rubber and small steel wires. The small steel wires and rubber are then separated further using a magnetic separator to obtain a relatively pure rubber.
Finally, the rubber is deeply processed using a granulator, and 0-8mm rubber powder is obtained, which can be sold. Waste tires can be processed in several ways, including granulation, grounding, and cracking. If you have any needs in this area, please feel free to contact GEP ECOTECH. Professional personnel will provide tailored services to meet your needs.