Thanks to the development of technology and industry, as well as the standard of living of the population, the number of cars is increasing every year, and with it the production of car tires is also growing. Since their service life does not exceed 5 seasons on average, the problem of the tire recycling process is acute all over the world. Modern tires are a source of valuable materiales and include:
Rubber - synthetic or natural, various resins and carbon black, which together form a complex structured rubber shell.
Metal elements such as bead rings and reinforcement wire.
Textile reinforcement threads made of synthetic fabrics.
The remaining components, for example, glue.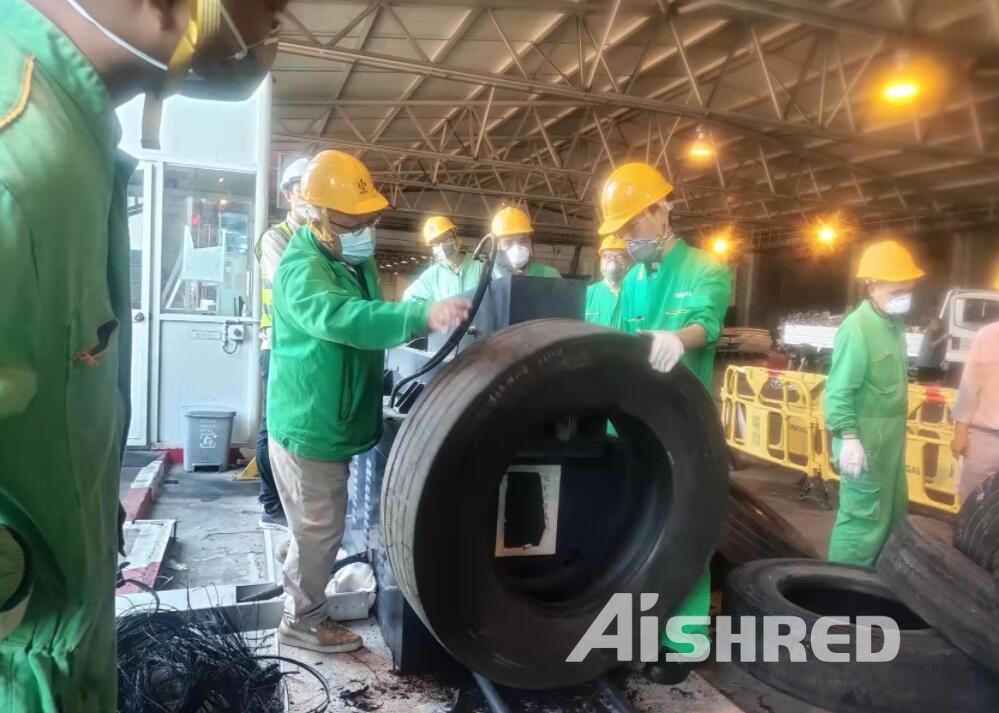 Due to the development of technology and the improvement of downstream industries, tire recycling has become profitable, and many companies have shown interest in it. Here I'd like to introduce the process of tire recycling to solve the doubts of many beginners:
Scrap Tyres are transported via mechanical trolley into the Processing Warehouse
crap Tyres are loaded manually into a 'debeader' which removes the steel reinforcing from the tyre.
The rubber tyre casing is then shredded via rotary shear and screened
Shredded rubber passes over a magnetic separator for removing remaining steel.
The Granulator size reduces the rubber into a rubber crumb material for recycling
A Cotton and Fibre Separator removes the cotton from remaining material for recycling.
Dust collector and cooling system captures dust and removes heat released during the shredding process
Finished crumb rubber and cotton is bagged, steel is baled and transported for storage via trolley in the Storage Warehouse for further recycling