GEP ECOTECH has developed the GEP ECOTECH Pre Shredder for the pre-shredding of such large-volume and bulky wooden components. This can be combined with its single-shaft shredder and can thus increase throughput by up to 50 percent.
With its powerful and large single-shaft shredders, GEP ECOTECH offers efficient solutions for reliably processing large-volume wooden components such as pallets in continuous operation. However, it was absolutely necessary to select a larger machine for large and bulky components, which also required a correspondingly larger installation area than the new combined solution. "In addition to the large space requirement, there is another point that needs to be considered. We have a relatively low throughput when shredding these load carriers if we feed them directly to a shredder," says Ethan, Area Sales Manager at GEP Ecotech. The reason: Due to the construction of the pallets with spaced boards and skids, "there is a lot of space between the material". The crushing process thus takes a relatively long time.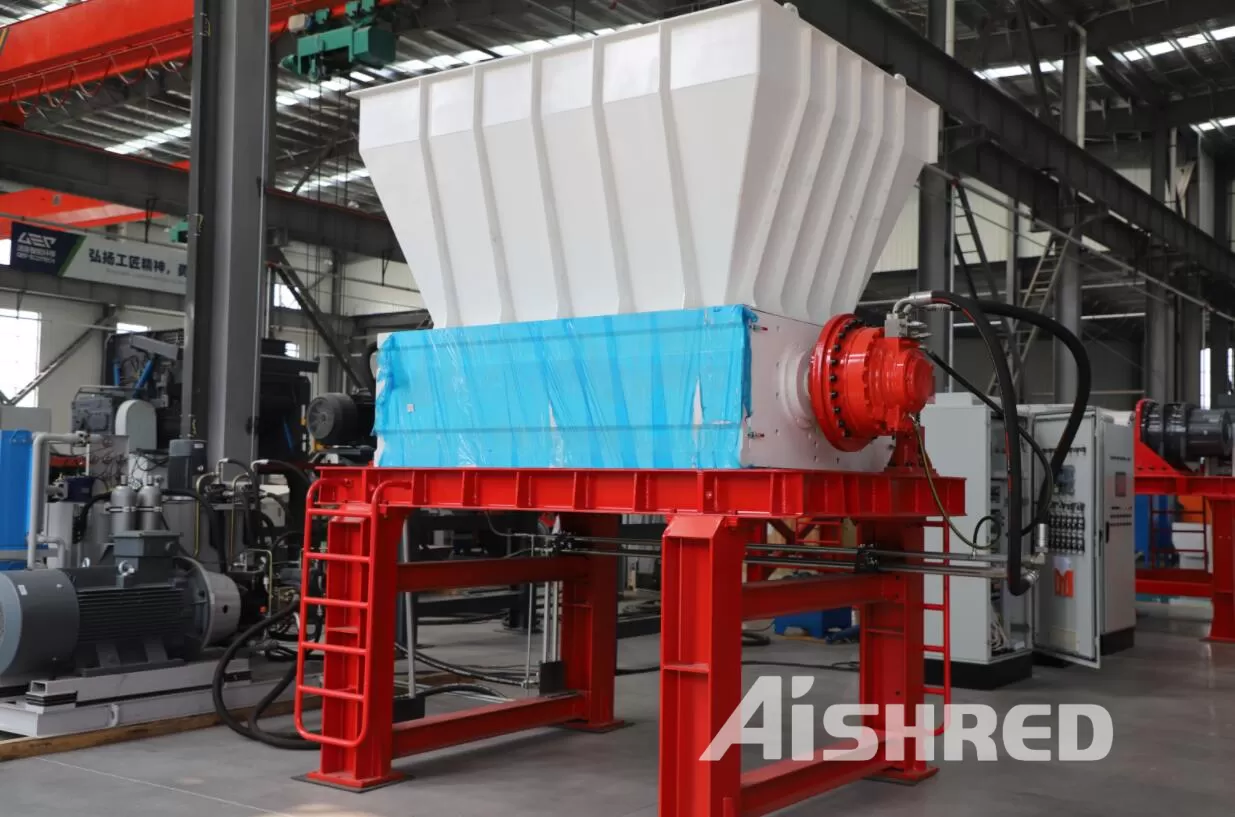 Not cut, but broken
The requirements of material and distribution centers in particular, but also of DIY stores, which often use disposable pallets, have increased significantly. For this reason, the machine manufacturer has now developed an efficient pre-shredder. "We have set ourselves the goal of increasing the throughput when shredding bulky pallets or crates by up to 50 percent. We did it," says Ethan. To do this, they are not cut in the shredder, but broken. Pre-shredded, they are further reduced. This creates enormous advantages in the shredding process, and the customer benefits from the reduced quantities of wearing parts.
The processing capacity of the pre-shredder series from 10 to 100 ton per hour. "If there is a brief excess torque during operation, both rotors can reverse independently of each other. In this way, we ensure an efficient and continuous process flow," sums up Ethan.