The crushing process of PVC doors and windows usually requires the selection of a suitable shredder to effectively break down the PVC material into smaller particles or fragments. For the crushing of PVC doors and windows, the following are two commonly used shredder types: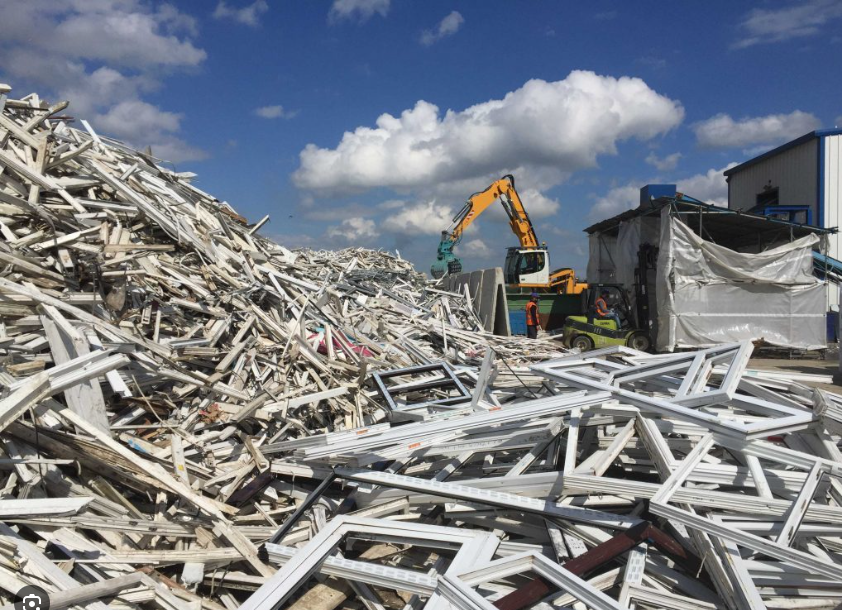 Dual-shaft shredder (double-shaft shearing shredder)
Dual-shaft shredders are usually used to process hard, large and elastic materials, such as PVC door and window frames. It consists of two rotating shafts, each equipped with sharp blades that rotate and cut the material into small pieces. This type of shredder can effectively break PVC door and window frames into particles or fragments suitable for subsequent processing.
Pellet Shredder (Granulator)
Pellet Shredder is used to reprocess smaller PVC shreds into uniform pellets. This helps prepare high-quality PVC pellets for use in the manufacturing of new products or other applications. The pellet shredder ensures the consistency and reprocessability of PVC materials.
Which shredder to choose depends on the goal of processing PVC door and window materials. Dual-shaft shredders are usually used for preliminary crushing, while pellet shredders are used for further processing and refining materials. Of course, there are also many cases where dual-shaft shredders and pellet shredders are used together. At the same time, depending on the processing scale, shredders of different sizes and capacities can be selected to meet the needs.
GEP ECOTECH can provide a variety of shredders with reliable quality for crushing PVC doors and windows. We have rich experience in equipment manufacturing and project application. Welcome to consult!