GEP ECOTECH develops reliable mobile and stationary shredders for working with solid wastes from MSW to landfill waste and wood. These shredders are designed for industrial scale waste shredding, and their capacity can be from 1 to 80 tons/hour depending on the feed material.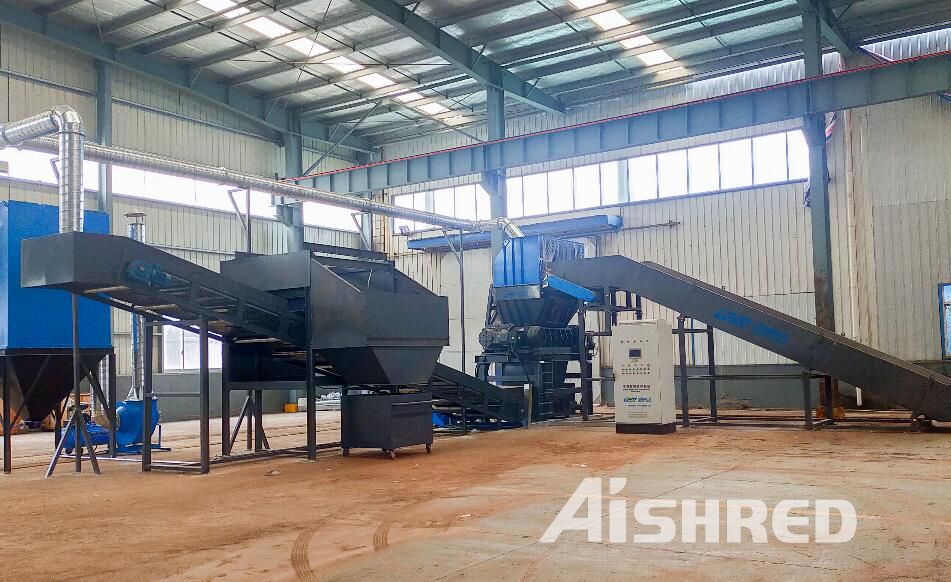 GEP ECOTECH's product range ranges from stationary and mobile shredders for waste disposal to complete systems for the recycling of plastics and wood waste and the production of SRF/RDF fuels. We also develop and execute large projects upon request.
GEP ECOTECH best sellings are double shaft shredder. These are the highest quality low speed shredders designed for shredding household waste, biomass, wood waste, tires, metal and more. The machines are available in hydraulic and electric versions.
Industrial Shredder Price
GEP ECOTECH manufactures and sells different types and specifications of industrial shredders, and their prices vary widely. The cheapest small and simple version of the industrial shredder is less than 10,000 US dollars, and the large industrial shredder can be as high as 500,000 US dollars. If you would like to purchase a shredder, please contact us for individual product prices(The final arrival price is constantly changing due to changes in raw materials, labor, manufacturing costs and shipping costs).
GEP ECOTECH: Industrial Shredder & Waste Reduction Solution Supplier
GEP ECOTECH is a high-tech enterprise focusing on the R&D, production, sales and service of solid waste shredding equipment. It has always been committed to sustainable development by continuing to provide efficiency in solid waste mannagement.